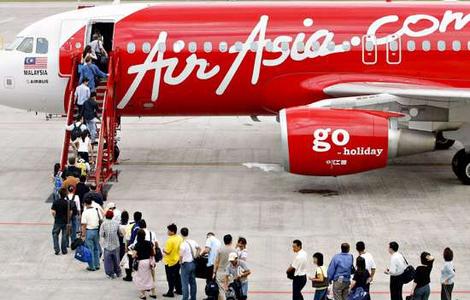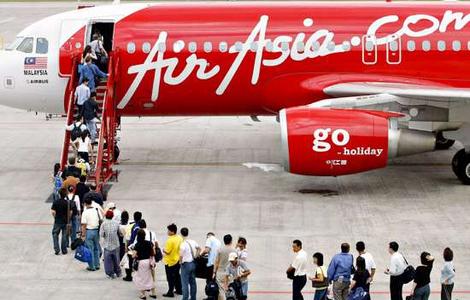 Millions of tourists every year visit Bangkok, spend a few days shopping and sightseeing, and then fly on to Phuket. That's because the island of Phuket is Thailand's most popular beach resort, as it's the best place for a little sea, sun and relaxation.
With so many airlines flying from Thailand's capital city to Phuket on a daily basis and fares as cheap as under $100 round-trip, however, booking seats on the best airlines from Bangkok to Phuket can be a little confusing. As a long-term resident of Bangkok, that's where I can help, as I've flown on every airline that flies into Phuket and on most of them many times.
Before you book your flight from Bangkok to Phuket and back, make sure you check into flights on these three airlines as they really are Thailand's best.
Air Asia – Air Asia is the budget airline every single one of my Thai friends looks at first when booking flights to Phuket, and I must say I do the same. That's because Air Asia not only has an almost perfect safety record in Thailand, they also offer ridiculously cheap flights, have departures several times a day from Bangkok to Phuket, and their planes are clean and well taken care of and their staff is friendly.
Air Asia moved from Suvarnabhumi Airport last year and returned to Don Mueang, Bangkok's domestic airport. This is where all their flights now originate from, starting with their first flight of the day from Bangkok to Phuket at 5:50 am, which gets you into Phuket at 7:10am — leaving you all day to enjoy the beach.
Fares from Bangkok to Phuket on Air Asia start from around 2,273 baht or approximately $72 round-trip. Like I said, ridiculously cheap. You can find out about other flights on Air Asia from Bangkok to Phuket on their excellent website and make any bookings there as well.
Bangkok Airways – Bangkok Airlines is one of my favorite airlines and I've flown them from Bangkok to Phuket several times. That's because, when they're running sales, they can beat Air Asia on prices and, with reliable services and friendly staff, they're a very nice airline to fly.
Bangkok Airways flies from Bangkok to Phuket seven times a day with direct flights and several other times with flights that go via various other locations. Prices currently begin at around 3,100 baht or $100 but, if you decide to book with them, make sure you keep checking their website for sales as they run them often. They also run various 'web promotion' fare deals that can get you flights from Bangkok to Phuket much cheaper than if you booked with them via a travel agent or telephone.
Just make sure you are aware that Bangkok Airways does fly out of Suvarnabhumi Airport in Bangkok and not Don Mueang like many other budget airlines, as you don't want to end up at the wrong airport and miss your flight.
Check out more Bangkok Airways flights at their website.
Thai Airways – Thailand's national carrier also runs flights from Bangkok to Phuket every day and, although they can be much more expensive than either Air Asia or Bangkok Airways, they have an excellent reputation for first-class service and on-time arrivals.
If you don't care about price, Thai Airways flies from Bangkok to Phuket from Suvarnabhumi Airport, Bangkok's main airport. They have 11 flights a day, starting with their early morning flight at 7:45 am and ending with their last flight of the day at 10:40pm, which arrives in Phuket at midnight.
Prices currently begin at 5,480 baht for a round-trip flight which is $174, so far more expensive than either of the other two airlines. They do, however, run what they call a 'Click and Go' specials service, which offers non-refundable flights at far cheaper rates. Keep checking that as promotions go up, and you could end up getting an extremely low-cost flight, even with Thai Airways.
Thai Airways' website has all the information you need to book any flights.
Also, if you're planning on flying from Bangkok to Chiang Mai, read this article for information about the best cheap budget airlines to do so.