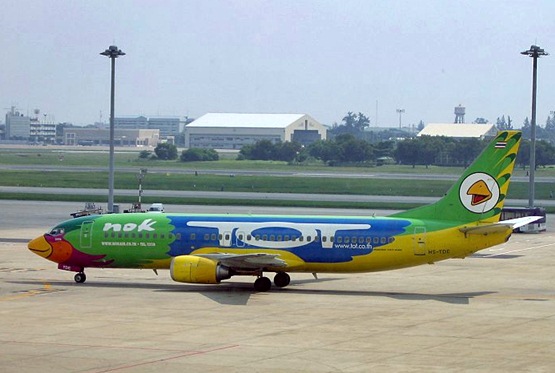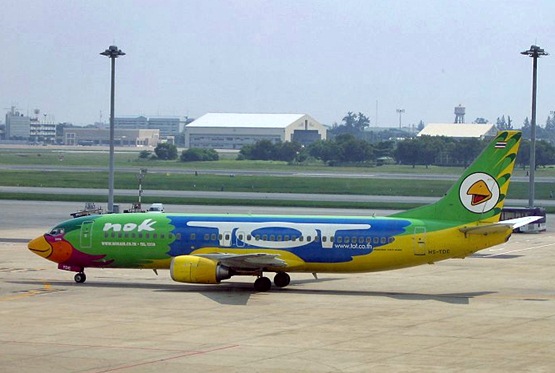 Which are the best flights from Bangkok to Chiang Mai, Thailand?
Chiang Mia is Thailand's second most visited tourist destination. It's also easy to get to as a flight from Bangkok takes less than an hour, and a number of airlines fly the route. Flights from Bangkok to Chiang Mai are also generally cheap, but some airlines that fly the route are definitely better than others. That's why, if you are looking for the best flights from Bangkok to Chiang Mai, you might want to start off with these airlines.
Air Asia – One of my favorite budget airlines, Air Asia has flights from Bangkok to Chiang Mai several times a day and at incredibly inexpensive prices. In fact, Air Asia flights leave Bangkok to Chiang Mai at least seven times a day, and return from Chiang Mai to Bangkok the same number of times, so no matter what time you need to get there you'll find an Air Asia flight that fits.
You can currently fly one way on Air Asia from only 890 baht per flight, or $30 US, and even with tax and surcharges added on, you can still fly round-trip for just over $110.
You can also book your Air Asia flight from Bangkok to Chiang Mai either on Air Asia's website, or stop off at one of the small Air Asia booths that are dotted all over Bangkok and book and pay for your flight there.
Just be aware, while they are exceptionally cheap, Air Asia has a reputation of often being late on departure and arrival (I've flown with them over 40 times and only be on time five of those times, with other flights sometimes being over two hours late to depart or arrive), so if you absolutely have to get to Chiang Mai at a specific time, it may be best choosing another airline this time. Other than that, though, they're a great airline.
Bangkok Air – Another low-cost carrier that flies the Bangkok to Chiang Mai route, Bangkok Air also offers excellent service, cheap flights and convenient flight times. Their earliest flight departs Bangkok just after 8am and, with their average flights costs being between 3,580 baht and 4,300 baht ($112 to $138), they're a very good alternative to Air Asia.
Bangkok Air is also the only low-cost carrier that still flies from Suvarnabhumi Airport to Chiang Mai, as all the other budget airlines have moved to Don Mueang, Bangkok's second airport.
You can book all flights on the Bangkok Air website and, if you're interested in flying with them, do check their website often as they always have some type of sale going on that can often cut each flight cost by $25 or more.
Nok Air – 'Nok' in Thai means 'bird', so when you fly Nok Air you are flying an airline that prides itself on being like a bird – fast and efficient. Nok Air also has several flights a day from Bangkok to Chiang Mai, and at prices that rival Air Asia and Bangkok Air.
Nok Air's first flight to Chiang Mai leaves at 7am, which makes it a good choice if you want to arrive in Thailand's favorite northern city early in the morning. Flights too are inexpensive, with average fares being between 3,000 and 3,800 baht round-trip (around $93 to $119 plus tax and surcharges).
Nok Air staff are lovely and friendly, snacks are also served on board (unlike Air Asia where you have to pay), and the airline tends to be efficient when it comes to departing and landing on time. A far cry from Air Asia, that's for sure.