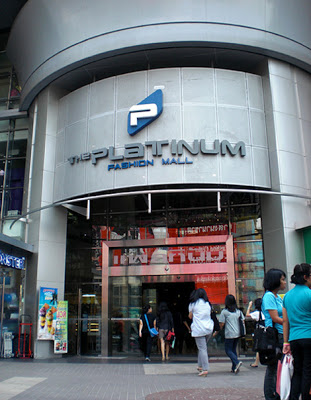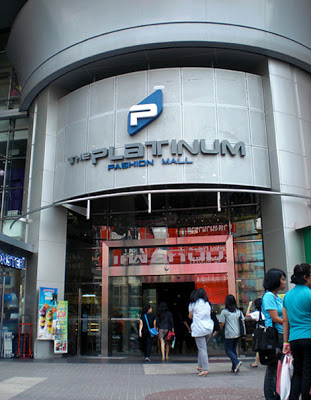 Before I start, let me admit, I am a bag-aholic. Where other women collect shoes, I collect bags, purses and wallets.
Since I moved to Bangkok, Thailand several years ago I'm embarrassed to say I've bought more  than 200 bags, some of which I've never used. Then again, they were cheap.
Bangkok, I believe, is the world capital for cheap places to buy handbags, purses and wallets. After all, when the average handbag is less than $5, what other city in the world can say that?
For women like me who love collecting bags, when you're next deciding were to take a trip, you'd be crazy to not come to Bangkok. With thousands of shops and markets selling dirt cheap bags in Bangkok, you want know where to start shopping.
But, don't worry, I can tell you.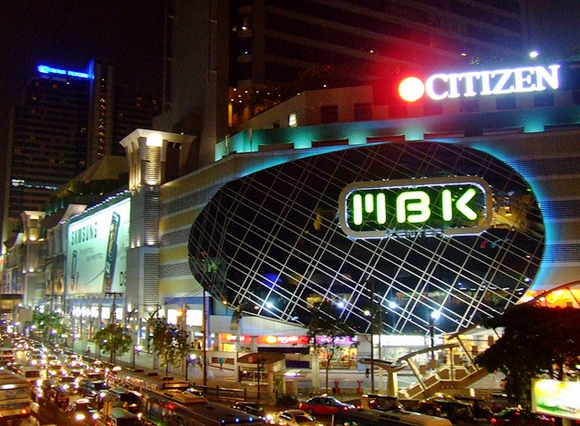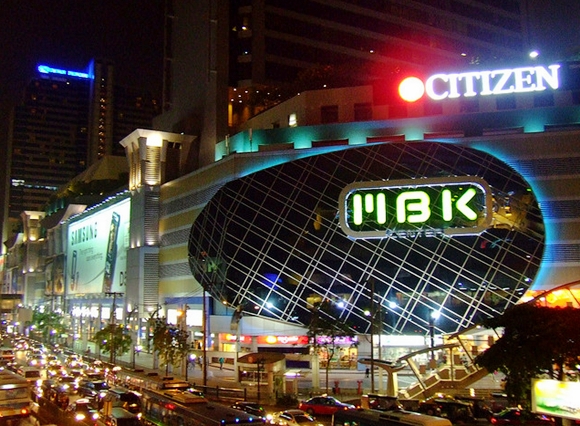 Mahboonkrong (MBK) Mall – One of the best places to buy cheap handbags, purses and wallets is Mahboonkrong Mall. Known by locals as MBK, the mall is one of Bangkok's cheapest shopping venues and with at least 100 stalls or shops selling handbags, purses and wallets, if you can't find it here they don't make it.
At MBK, you'll find the '199 stalls'. These are market stalls where every bag is 199 baht or $6.50, and they sell everything. Backpacks, fake leather bags, enormous canvas bags, shopping bags decorated with Asian cartoon characters, fake crocodile bags, small demure evening bags, enormous cotton bags that would fit a fair-sized kitchen sink, they're all one these stalls and all sell for 199 baht.
In other areas of the mall, you'll find market stalls and shops selling Thai handicrafts. These are wonderful places for Thai silk bags, small evening purses, hand-embroidered hilltribe bags and more.
On the lower floors, MBK has the leather bag stalls. These stalls sell higher-end leather goods – bags, wallets, purses, carry-on bags, full sets of luggage. Some of them are knock-offs of designer bags, others are leather bags made by local craftsmen. You'll find everything from small leather clutch bags selling for $20 to stunning leather wallets or fancy crocodile skin for several hundred dollars.
If you can't find a bag at MBK, seriously, there's something wrong with you.


Chatuchak Weekend Market – One of my favorite places to buy bags is the world-famous weekly weekend market – Chatuchak. The market has more than 15,000 stalls (yes, you read that correctly) and, at a guess, I would say at least 500 of them sell bags, wallets, backpacks or purses.
Related: How to survive Chatuchak Weekend Market — it's hot, crowded and huge
Chatuchak is a wonderful place to buy handmade leather bags (I bought a gorgeous black hand-tooled leather bag, all handmade and sewn for only $90), but it's also an amazing place to buy bags, wallets and purses made by independent Thai designers and Thai university students. At Chatuchak, you'll find the most unusual bags in Bangkok.
Just one word of caution, if you find a bag you love, buy it. If you don't, the chances of ever being able to find the stall again are just about zero – the market is that large.
Sukhumvit Nightly Street Market – Although the nightly Sukhumvit area street market is primarily set up for tourists, you can still get some excellent deals on leather handbags and wallets. The secret to shopping on Sukhumvit is knowing most of the bags actually on the market stalls on display are poor quality. The top quality leather merchandise, which is usually designer knock-off stuff, is stored in a van somewhere off the street.
If you're interested in buying knock-off designer bags (and I'm not judging one way or the other), the seller will give you a catalog to look at, showing every bag he has in stock. You can choose 2-3 bags at a time to look at, and he'll send an assistant to bring them. If you like one of the bags, find out how much, then knock him down at least 20% and that's the price you should pay.
If you don't want knock-off bags, the Sukhumvit street market also has beautiful handmade silk or leather bags designed by Thai artists. Here too, bargain.
Platinum Mall – A mecca for fashionistas and bag-aholics, Platinum Mall is an enormous mall in downtown Bangkok that sells nothing but clothes, shoes, bags and jewelry. Again, everything from fashion bags to high-end leather bags, handmade embroidered bags and ethnic wallets and purses are sold here.
Related: Platinum Mall is amazing for cheap clothes, shoes, bags and accessories
Platinum is cheap to begin with but it's a the-more-you-buy-the-cheaper-they-are type of mall. Meaning, if you buy one handbag, wallet or purse from a stall it's one set price. If you buy two or more, the price per piece comes down. The more you buy, the cheaper per piece.
I've bought bags as cheap as $3 and as expensive as $20. With every design and style you've ever heard of though, Platinum is a perfect place for a bag-aholic. Just don't go on the weekend, every Thai girl in Bangkok is there.
Bon Marche Market – Finally, one of my secret places is a small bag shop at Bon Marche market in northern Bangkok. The shop is a 199 baht store, with every bag on 199 baht. But what makes this shop so special is many of their bags are unusual designs, the tiny shop is stuffed full of bags, and the stock changes daily.
Related: Eating lunch or dinner at Bon Marche is awesome
This place is also always crowded with some of Bangkok's richest matrons, who don't seem to mind a $6 bag to go with their $2,000 Thai silk suit. Not surprising really, as I've heard the market is owned by one of Thailand's princesses, and it really is a wonderful place.
The shop is right behind the small man-made lake. You can see it if you look over the lake from the food court area.