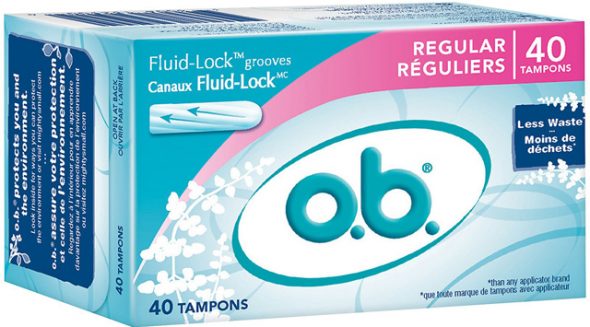 One thing many western women worry about when they come to Bangkok, Thailand is the ready availability of tampons. Unlike in the west, where most women use them, in Thailand around 90% of Thai women never use tampons. So, unless you want to switch to pads, you may think you will have to look a bit harder for them here.
In actual fact, it is relatively easy to find tampons in Bangkok once you know which stores stock them. But outside the capital, unless you are in a popular tourist area or a larger Thai town, you might have a few more problems.
That is why, when you do find a place that sells tampons, stock up on a few boxes for your travels around Thailand, or the rest of Asia just in case.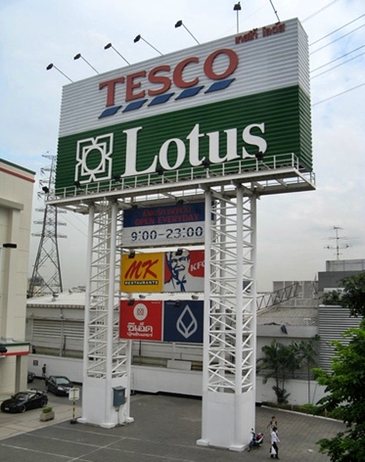 Tesco Lotus – A large British supermarket chain, surprisingly Tesco Lotus doesn't sell that many tampons. Just about the only brand they sell is the o.b. tampon brand, so if you're looking for the kind of tampons that have a cardboard applicator, you will have to keep looking.
For a small box of o.b. tampons at most Tesco Lotus branches, expect to pay around 90 baht ($2.85) for a box of eight. So no, they're not cheap either.
You will find the tampons on the same aisle as the sanitary napkins, but where there will literally be fifty brands of those in all shapes, sizes and thicknesses, you will really have to look hard to discover the three boxes of tampons they have in stock tucked away in a corner somewhere.
That's another thing too. Tampons in Bangkok seem to often be out of stock, especially at Tesco Lotus, which is why it will pay you to pay to buy a few boxes when you find them.
Big C – Another large supermarket chain, this time a Thai company, Big C is a good place to buy tampons as it has a little better selection than does Tesco Lotus.
At most Big C branches, you will find the o.b. brand of tampons as well as Tampax or an equivalent Asian brand. However, do be warned if you need a regular or a super size, you shouldn't have too much of a problem.
Related: Big C supermarkets in Bangkok are still often the best
But, if you need super plus for those heavy flow days, these are much more difficult to find. Thai women are much smaller than western women, particularly in the hip area, so few of them require tampons larger than a super size.
Prices at Carrefour range from 90 baht ($2.85) a box to 100 baht ($3.30) for a box of eight to 10, depending on the brand.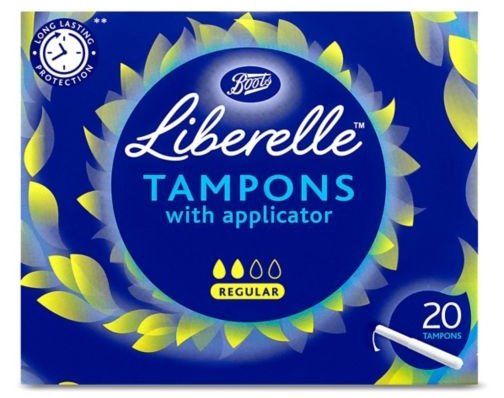 Boots Chemist – Boots Chemist is a British pharmacy chain, so is a great place to buy tampons in Bangkok. Not only does Boots sell the o.b. brand of tampon but it also sells its own Boots brand, Liberelle, which are the type with the cardboard applicators. They are cheaper than the Tampax brand as well.
Boots Chemist has locations all over Bangkok, in supermarkets, department stores, malls and stand-alone shops, and just about every one of them sells tampons. Expect to pay between $2.40 and $4 a box, depending on the size and how many tampons are in each one.

Watsons Chemist – An Asian chain of chemist, Watsons is another large pharmacy chain that sells tampons. Most Watsons only sell either the o.b. brand or Sofy, a local Asian brand with a cardboard applicator. That sometimes means the absorbency isn't always like a western brand. At a pinch, though, they will do.
You will find Watsons in most malls in Bangkok as well as stand-alone stores.
Related: Which is the best drug store in Bangkok, Thailand — Boots or Watsons?
The best thing to do if you are planning on coming to Bangkok for a week or two is just to bring enough tampons to see you through your trip. If you are going to be in Thailand longer, however, you don't need to come with a year's supply as a friend of mine recently did.
After all, will find tampons in select shops in Bangkok and at prices that are relatively reasonable. Especially to say they are not a popular item with most Thai women.
Just don't expect to find them everywhere like you do in the west or with the same number of different brands, styles and sizes, and you won't be disappointed.