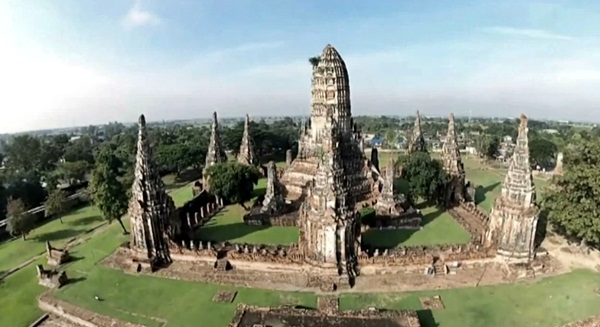 Can Ayutthaya, Thailand win the World Expo 2020 bid? It just may do that if current Thai World Expo campaigners have their way. Organizers in the city of Ayutthaya, Thailand lodged their official bid for World Expo 2020 with the Bureau of International Expositions (BIE) in 2011 and they are now waiting to hear what the BIE's decision will be.
If Ayutthaya does indeed win the World Expo 2020 bid, it will be the first time a world's fair has ever been held in Thailand. Quite a coup, I would say and one in which Thailand, already known for its superb ability to put on lavish events, could really excel at.
Thailand also has one of the fastest growing economies in the world and, if things continue the way they have in the last few years, could end up being one of Asia's 'powerhouse' countries. Wouldn't that be nice?
Other cities Ayutthaya is competing against in order to win the World Expo 2020 bid, are Sao Paolo in Brazil, Dubai in the United Arab Emirates, Ekaterinburg in Russia and Izmir in Turkey.
Interestingly too, this would also be Brazil's first world fair, the first time one was held in the Middle East if either Dubai or Izmir win the bid, and the same would go for Ekaterinburg in Russia.
Up until just a couple of weeks ago, Ekaterinburg stood as good a chance as any other city of winning the World Expo 2020 bid, but with recent public protests in Turkey rocking the stability of the Turkish government itself, it may now mean Izmir has no chance.
Ayutthaya, of course, is Thailand's ancient capital city and a World Heritage Site. It has had its own problems with massive floods back in 2011 putting the entire city under water for several months. You can guarantee, however, if Ayutthaya was to win the World Expo 2020 bid, the Thai government would do everything in its power to make sure that type of thing never happened again.
By the way, Thailand's theme for World Expo 2020 is "Redefine Globalisation: Balanced Life, Sustainable Living." An extremely good one I would say, considering Thailand is one of the few countries in the world that has largely a 'self-sustainable lifestyle'.
There's no word yet on when the decision will be made as to which city wins the World Expo 2020 bid, but we'll keep you up to date as we hear.
By the way, just to keep you going, don't forget to watch Thailand's World Expo 2020 bid video presentation below. It's absolutely gorgeous and, yes, Thailand deserves to win.