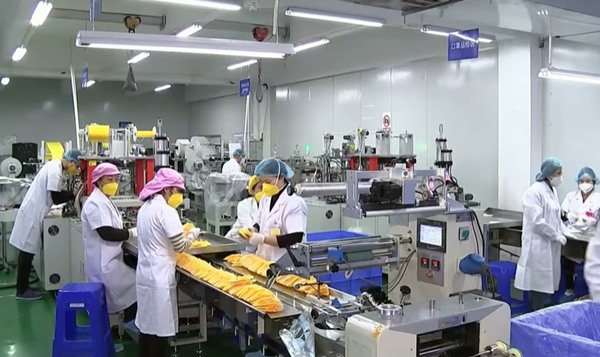 With the latest death toll coming out of China at 723 this morning (Feb 8th), the number of deaths from the Wuhan virus is now more than the total deaths due to SARS in both China and Hong Kong.
That death toll in 2002-2003 killed approximately 650 people.
Another 86 people died in China yesterday due to infection by the Wuhan virus, now known as 2019-nCoV. That is the highest reported death rate since the outbreak began last month. Most of the latest deaths were in Hubei province.
Yesterday's Chinese death toll accounted for almost 97% of all deaths in the country.
If deaths continue to increase, as they have been over the few days, it is likely they will exceed the worldwide death toll from SARS sometime in the next couple of days.
That number was just over 770.
The Chinese health commission also confirmed an additional 3,399 coronavirus cases had been diagnosed in the last 24 hours. That brings the total number of infections of the Wuhan virus in China to more than 34,620.
Cases have occurred in every Chinese province.
One of the most talked about deaths of the last few days is that of a 33-year-old Chinese doctor, Dr. Li Wenliang.
Dr. Li, an ophthalmologist, was the first person in Wuhan to warn people about the virus when he messaged colleagues on December 30th and told them to wear masks and protective clothing.
Along with the warning, he informed them seven patients that worked at the local Huanan Seafood Market had been put into an isolation ward due to infection by a SARS-like virus. The market also sells exotic wildlife for consumption, including crocodiles, ostrich, beavers, camel, badgers, koalas and venomous snakes.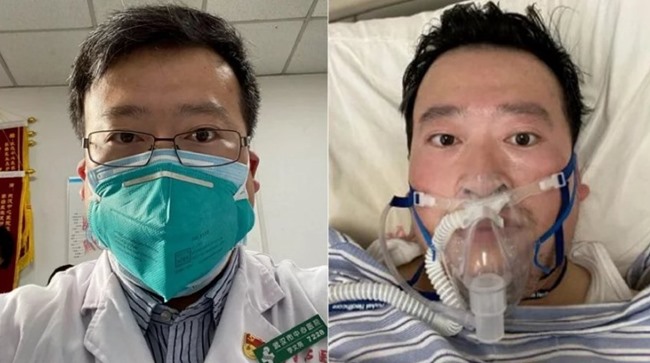 Instead of attempting to deal with the outbreak, local authorities had him brought into the police where he was accused of rumor-mongering.
According to Channel News Asia, Dr. Li  and eight others similarly accused were forced to sign a letter accusing them of making "false comments" that had "severely disturbed the social order". Police did not identify the other eight people accused.
Authorities backtracked, however, when the Chinese supreme court ruled they had been treated 'inappropriately'.
Read: What countries have reported cases of the Wuhan virus — with updated daily numbers
Such is often the case in communist China, however, where people attempting to warn others in their community about potential dangers are treated as nothing more than criminals themselves.
Dr. Li was diagnosed with the coronavirus in mid-January and died on Thursday. He was married with one child and his wife is 7-months-pregnant with their second. When he realized he was probably infected with the virus, he moved to a hotel to prevent infecting his family.
His parents contracted the virus, however, and are currently receiving treatment in a Wuhan hospital.
The Wuhan government has ruled his death was a work-related injury, which entitles his family to 820,000 yuan ($117,000) in state benefits.
Wuhan is now converting several universities and a Communist Party training school into makeshift hospitals for patients infected with the virus. This due to hospitals in the area being at maximum capacity.
Meanwhile, the Wuhan virus has spread around the world. The countries currently most affected are Japan (89 cases), Singapore (33 cases), Thailand (25 cases) and South Korea (24 cases).
Two deaths have occurred outside China — one in the Philippines and one in Hong Kong.