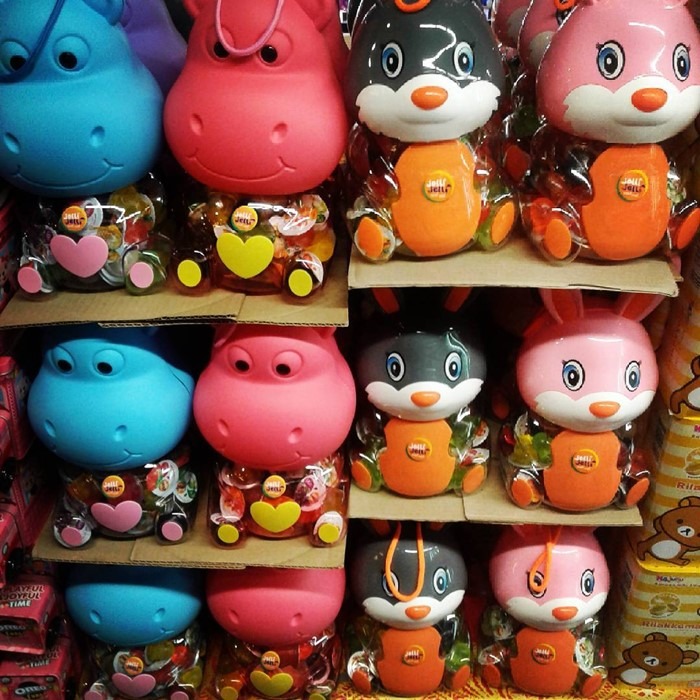 Even though most Thais are not Buddhist, Thais all over Bangkok still go all out for Christmas.
Christmas trees appear at every shopping mall in Bangkok and in many offices and other businesses, Christmas gifts are all over the supermarkets and shops, including special Christmas food and treats, with many food companies even producing specially packaged goodies for the Christmas holiday.
These animal-themed containers of candy and jellies were beautifully displayed at my local Tops supermarket at Central Ladprao. All ready for Thais who do celebrate Christmas, or who buy gifts for those who do, to purchase.
When you consider these adorably cute animal-themed Christmas candy containers were less than 250 baht (just over $7), it is easy to see how cheap it can be to buy Christmas gifts in Bangkok for just about anyone on your list.
And yes, I did grab a couple of these for children in my neighborhood because how cute are they?