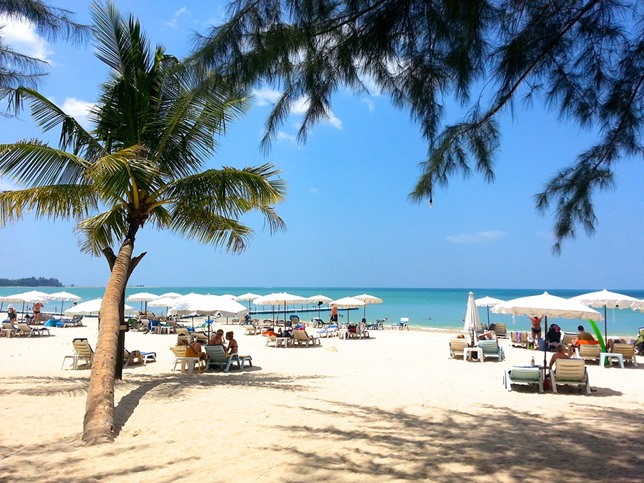 One of the things tourists considering taking a vacation in Phuket during the Phuket Sandbox in July, 2021 are worrying about is a potential lockdown while they are on holiday there.
Especially as Covid-19 cases in Thailand are still rising, with 4,059 new cases recorded in the country today alone.
Could Phuket lockdown while tourists are on vacation in the Phuket Sandbox then and, if so, what is likely to happen when it does?
Criteria for a Phuket lockdown while tourists are in Phuket Sandbox
The Center for Covid-19 Situation Administration (CCSA) announced last week, should weekly cases in Phuket rise to more than 90, the Phuket Sandbox would be paused.
They did not mention, however, what would happen to any international tourists on vacation on the Thai island should that occur.
With cases now rising, in a briefing today, Taweesilp Visanuyothin, spokesman for the CCSA, said the Phuket Sandbox opening on July 1st is still "possible".
Related: What are requirements for international tourists to be allowed travel to Phuket during Phuket Sandbox?
A comment that may be worrying to those tourists who have already booked their vacation on Phuket, or plan on doing so in the next few days.
After all, possible is not probable.
Should the CCSA deem it necessary to institute a Phuket lockdown while the Sandbox is in effect, Dr Taweesilp said these are the criteria that would cause it to occur:
outbreaks in all three districts (Phuket, Koh Samui and Koh Phangan)
more than three clusters or widespread and unrelated infections
at least 80% of local hospital beds occupied
a widespread and uncontrollable outbreak of virus mutations

How would a Phuket lockdown during Phuket Sandbox happen?
Should this occur, Dr. Taweesilp said a Phuket lockdown would be instituted in these stages:
a reduction in allowed activities
the implementation of sealed routes
mandatory quarantine in tourists' hotels
an end to the Phuket Sandbox project
It is assumed at that point then, any international tourists still on Phuket would be expected to remain in their hotels until their flights leave for their home destination.
He also did not explain what would happen if a tourist themselves tested positive for Covid-19. Although it is likely they would have to remain longer than their planned vacation in Phuket, as their own country's government would probably not allow them to return. (continued below)
Why Phuket sandbox will fail just like every other plan to open Thailand to foreign tourists
With daily cases of Covid-19 in Phuket rising slightly over the last few days, they are curently still lower than the 90 cases per week the CCSA has mandated for a Phuket lockdown to go into effect.
Meanwhile, here at Leo Sigh, we recommend tourists planning on taking a vacation during the Phuket Sandbox check on the daily number of new Covid-19 cases in Phuket before departure and, if they are rising quite quickly, postpone or cancel their vacation until caseloads are more under control.
The Bangkok Post reports daily Covid-19 cases in Thailand, and specifies the province they have occurred in.