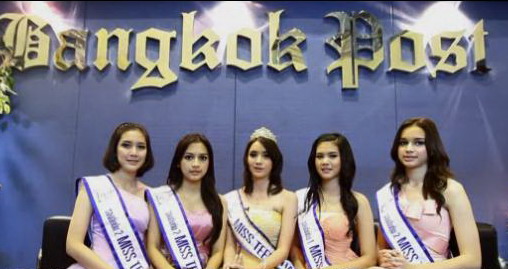 The Bangkok Post has a cute video of the finalists in the Miss Teen Thailand 2011 competition, a Thai beauty contest for girls age 15-18. In it they're talking about how girls shouldn't fight over boys, this after a video went viral on YouTube last week that shocked Thais with girls in Isaan fighting over a guy.
Luckily, it sounds like these Thai girls have their heads in the right place — thinking about careers and having fun and not worrying about some silly guy. They're great role models for other Thai girls too.
And, of course, congratulations to the winner of the Miss Teen Thailand 2011 competition, Mookda Narinrak from Ranong province. She's lovely.