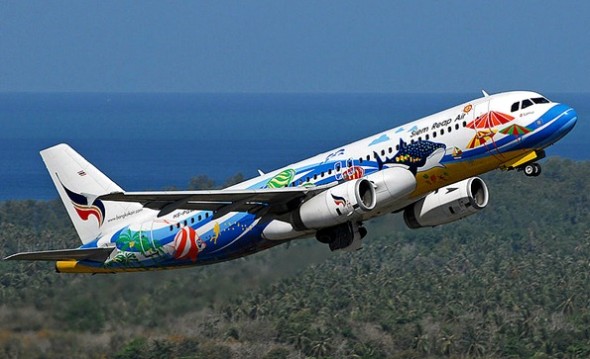 After months of a government ban on food and drink being consumed on flights within Thailand, that ban on Thailand's domestic flights has now been lifted.
According to the Civil Aviation Authority of Thailand's Director-General Chula Sukmanop, this ban and its sister ban on the sale of souvenirs  on board has also been lifted.
This means passengers on domestic flights in Thailand with a duration of less than two hours will now be served food and drink.
Airlines will still be mandated to follow the proper health and safety regulations while flights are in progress.
Mandatory mask wearing on board is still required, however, and the ban on international commercial flights is still in effect.
With Thailand's economy now the worst performing economy in Asia, and projected to be one of the worst in the world if borders are not opened to international visitors soon, this will come as a welcome decision for those companies in Thailand that provide food and drink to Thai airlines. Companies that lost substantial revenue when the food and drink ban was announced.
With international flights still being banned, however, and no sign of when that ban will be lifted, it will still likely be many months before most of these companies can get back to anything like normal operations.