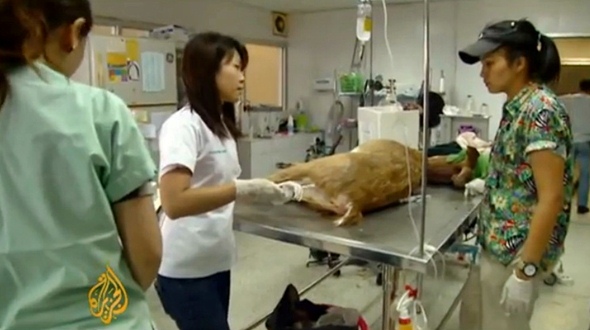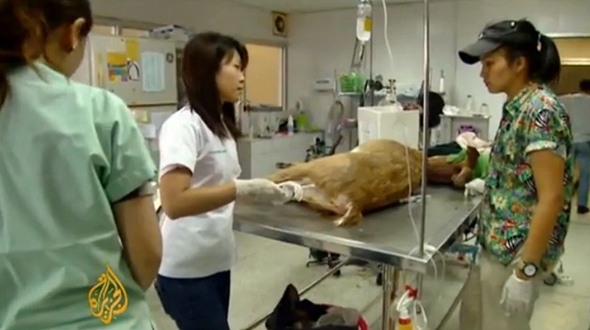 Frozen sperm banks in Thailand are often aimed at humans but, in the latest news coming out of the Land of Smiles, one Thai frozen sperm bank is entirely for wildlife. The frozen sperm of endangered and rare animals is kept here in an effort to save the animals from extinction.
The frozen sperm is eventually used for in vitro fertilization or surgically implanted into endangered animals that may be having problems getting pregnant.
One Thailand frozen sperm lab run by the Thailand Zoological Park Association has just been profiled in a video by Aljazeera. Its focus is to make sure, if a male of a particular species dies, its genetic make up does not. In that way, they hope to prevent birth defects in future offspring, which can happen if there is too much inbreeding due to limited mating partners being available.
It's all about genetic diversity, and this Thai program is doing its part to make sure wildlife in Thailand does not die out. Watch the video, it's fascinating.