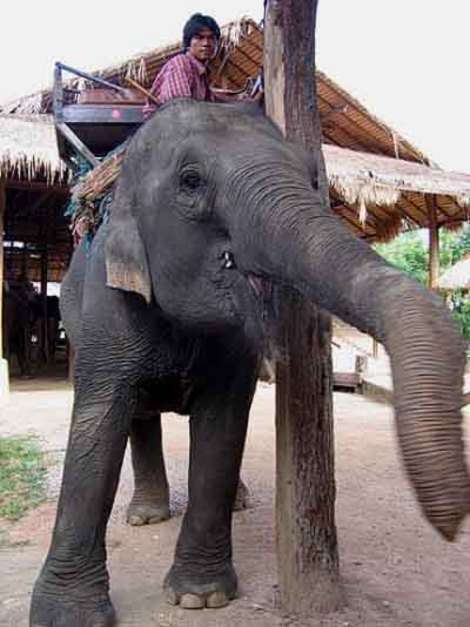 In a tragic accident, a 52-year old German woman has died after falling off an elephant in Krabi, Thailand.  The woman, Kerstin Kretz Schmar, was riding on the elephant in a basket-style seat, when the elephant stumbled and fell.
Both she and her husband fell out of the basket and hit the ground. But what likely killed Mrs. Schmar was not the elephant, but her husband accidentally falling on top of her.
She was taken to a Krabi hospital after the accident, but died soon after.
Thai officials say no charges have been pressed, and neither are they likely to be, as this was nothing more than a tragic accident. The elephant is reported to be unharmed.
Tens of thousands of tourists, and Thai residents, take elephant rides every year and it is rare there are ever any accidents. It's actually one of the safest, and most sedate things to do in Thailand, as elephants are well-trained and the mahouts (elephant handlers) know their elephant well, so can often sense any potential problems.
In the ten years we have lived in Thailand, we have ridden elephants more than a dozen times and never once had a problem.