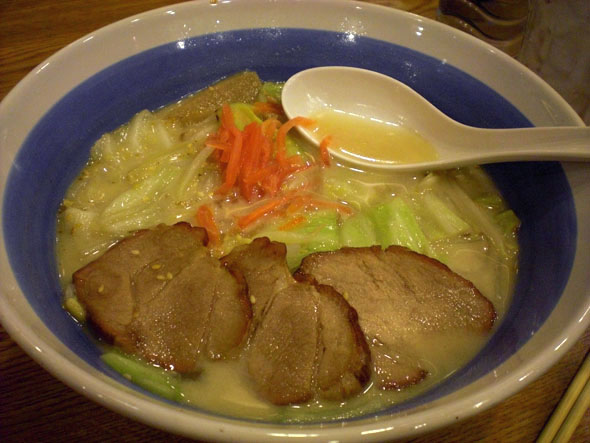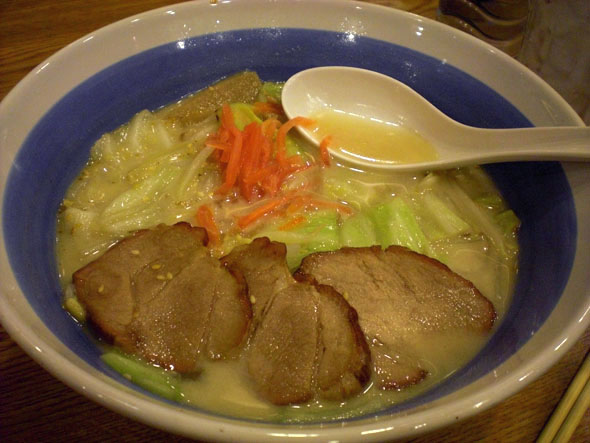 Hachiban noodles are some of the cheapest yet most delicious in Bangkok
One of my favorite places to eat noodles in Bangkok is a chain noodle shop called Hachiban. Originally a Japanese noodle place, their branches have been in shopping malls and community malls all over Bangkok since I got here.
Hachiban serves unbelievable noodles, huge bowls loaded with meat and vegetables and the most satisfying soup broth you've ever tasted. It's actually hard to believe how good they are for the cheap price they charge.
My favorite Hachiban noodles are a thick Japanese noodle, covered in pork bone broth, and topped with cabbage, carrots, half a boiled egg and three large slices of pork. (In the photo at the top, there should be half a boiled egg with a red '8' on it, but I'd already devoured it by the time I took the picture).
But there menu is quite large so, if you're not in the mood for pork noodles, there are plenty of other types to try. Check out the menu below.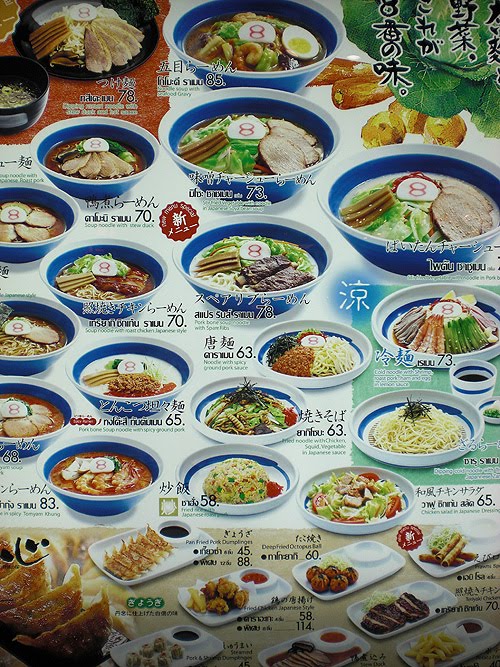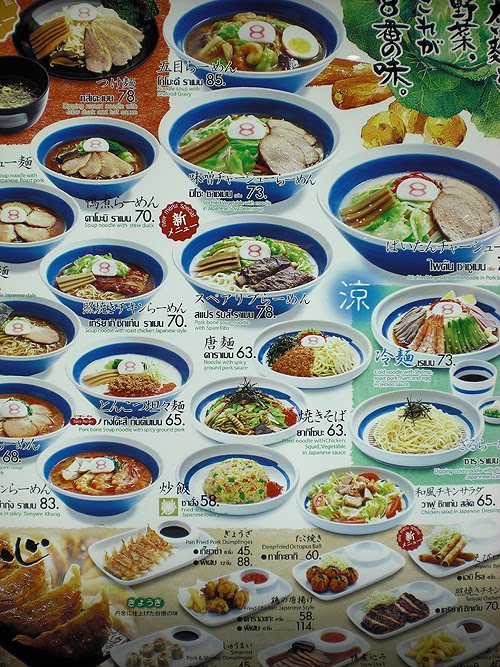 With just one bowl of pork noodles, I always leave Hachiban so full I almost have stomach ache, yet the whole bowl is only 73 baht ($2.22). Add on an iced tea or a soft drink, and you can eat a very satisfying lunch for around three dollars.
If I go with a friend, we also usually order an appetizer of pan fried pork dumplings before. For six dumplings, the 45 baht ($1.30) price is incredible and, yes, they add to my completely-full feeling even more. Well worth it though.