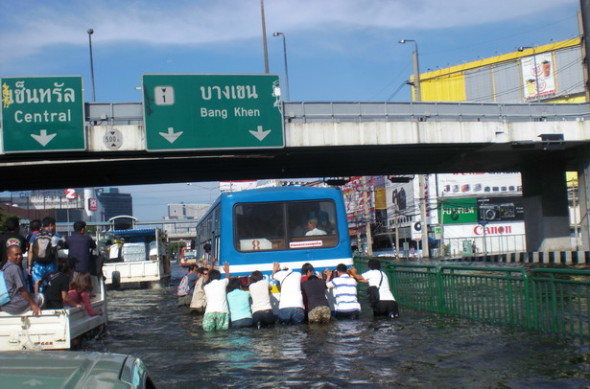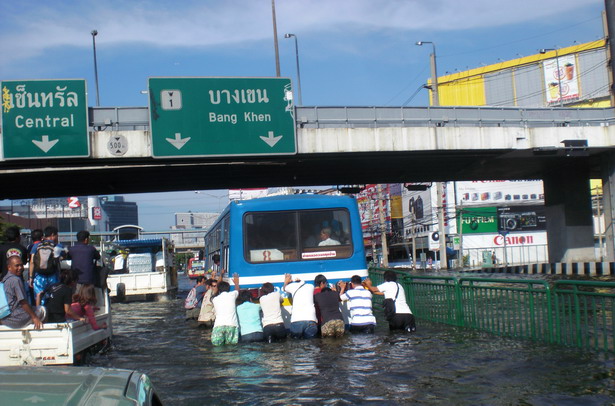 With much of Bangkok under massive floods, the area around by our apartment building in northern Bangkok is under around 2 feet of water.
When it floods that much, it is not always possible to walk  in Bangkok (although people still are). But it is amazing to see how people still manage to get around during Bangkok floods – by using buses, boats, even tractors that travel through the flood water.
These are pictures of people getting on with their daily lives in Bangkok just as they always have. Just with the annoying addition of 60-70 centimeters of flood water……..