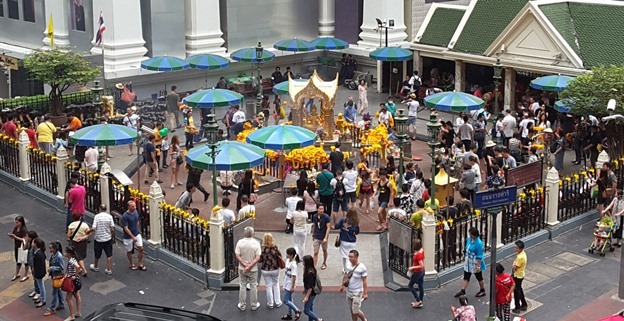 One of the discussions going around social media over the last few weeks is how many foreigners have entered Thailand since the November 1st, 2021 opening?
Is it the hundreds of thousands various government officials and the Tourism Authority of Thailand (TAT) have been predicting, or is it far fewer?
After all, with so many restrictions to entry into Thailand, all pubs, bars and entertainment facilities still mandated closed all over Thailand, and daily Covid-19 cases still high, are many foreign tourists traveling to Thailand in November, 2021?
Or did they decide to travel elsewhere instead?
How many foreigners have entered Thailand since November 1st, 2021 opening?
According to numbers published by the Thai government, approximately 50,000 people arrived in Thailand from November 1st to approximately November 21st.
Many of these are not foreign tourists, however, but foreigners who either live in the country or who are visiting Thai family members.
Most foreign arrivals to Thailand during the first three weeks of November were from the United States, the United Arab Emirates and Germany.
Due to that 50,000 number, the Thai Ministry of Finance has increased its prediction for a total of 200,000 foreign arrivals for all of 2021.
That is an increase of 20,000 from their original 180,000 estimate, but an enormous fall from the 40 million that would have arrived if Covid-19 restrictions hadn't been implemented around the world.
Should Thailand's expensive Covid tests, mandatory first night in a quarantine hotel, mandatory 14-day quarantine if a would-be tourist tests positive for Covid upon arrival, and a threat of a 20,000 baht fine if a tourist doesn't wear a mask, it isn't likely the number of foreign tourists will increase markedly over the next few months.
Not until these restrictions are finally phased out, and life in Thailand goes back to the normal most foreign tourists want, and not the 'new normal' the Thai government currently has implemented.