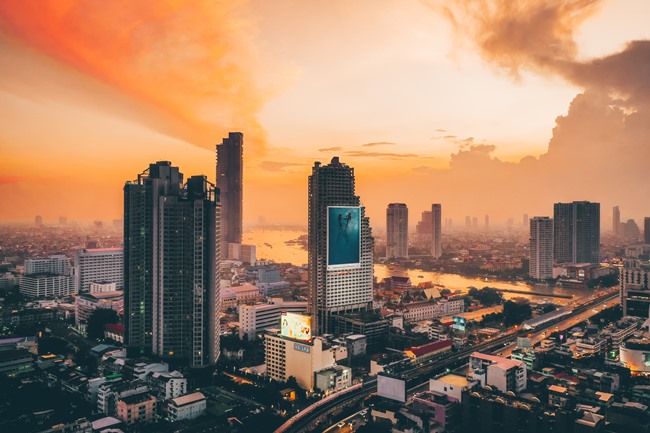 How much money will you need to move to Bangkok, Thailand? Less/more than you think?
If you have decided to move to Thailand and are single, the first thing is to make sure you have enough money saved to do that. If you are like many people planning on moving to the Land of Smiles, however, you may not know how much money that amount should be.
After all, different people have different circumstances when they move overseas, so the amount they should save for their first few months can vary wildly.
When I moved to Bangkok back in 2002, for instance, I had more than $25,000 to take with me. I saved that money though as I did not plan on working for the first six months I lived there, and so I needed enough for basic arrival expenses, the cost of a teaching course and for six months of living expenses as well.
For you that amount will probably be different and, of course, will vary depending on if you have a job already lined up or will be looking for one when you get there.
The expenses I talk about here also do not include the cost of an airfare to Bangkok, the cost of shipping furniture or personal belongings or travel insurance. Those will be additional and will vary depending on your particular circumstances.
That being said, how much money will you need to move to Bangkok, Thailand when it comes to being able to afford to survive your first couple of months in the Land of Smiles?
Read on to find out.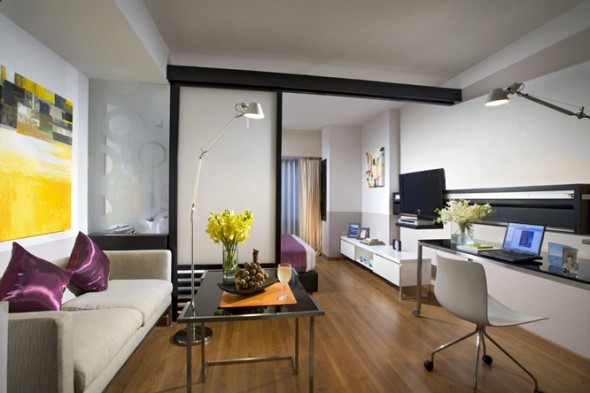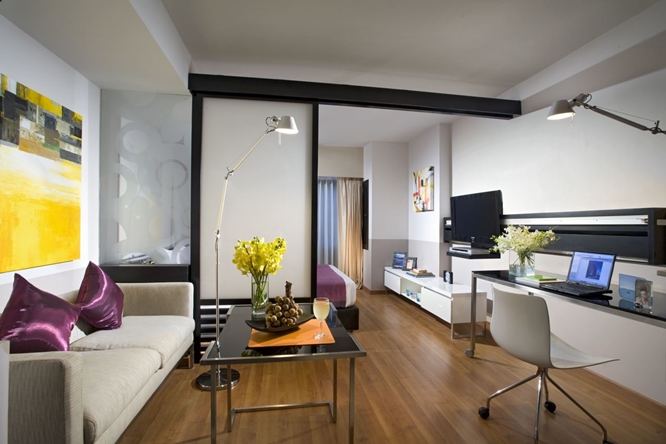 Rent
The amount of money you will need for rent in Bangkok depends on how much you will be spending on an apartment every month.
The cost of apartments in Bangkok vary depending on where they are located, if you want a serviced apartment or an apartment in a basic building, or if a new or an older apartment building is what you are looking for.
Do remember most apartments in Bangkok are fully furnished and that usually includes a refrigerator and a microwave. That means you should not have any major expenses for furniture when you first arrive.
Related: Using this checklist made my move to Bangkok incredibly simple
As apartments in Bangkok run anything from 8,000 baht (approximately $266) a month for a studio apartment to up to 100,000 baht ($3,333) or more for a three-bedroom apartment in one of the flashiest buildings in the city, you will need to decide on how much you want to spend on rent every month.
Once you know that, be sure you have enough money saved for the first two months rent plus two extra months as that will be the deposit you will be expected to pay on top.
Apartment utilities
You will also need money for utilities like electricity and water.
Water is cheap in most Thai apartments, so it is unlikely you will be expected to pay more than 200 baht a month (approximately $6.50).
Electricity in Thailand though can be high in apartments, and especially so if you live in a serviced apartment where the government rate is usually double the regular electricity rate per unit.
It becomes even higher if you find the Thai heat oppressive and so have your air-conditioning on every minute you are at home.
Budget at least 3,000 baht ($100) a month if you are an air-condition addict. If not, you can probably get away with 1,500 baht ($50) a month by using just moderate air, then turning it off and using an electric fan when the room has cooled down.
Chances are you won't be cooking much either, as food in Bangkok is on every street and often cheaper than what you can make at home.
Setting up your apartment
How much money you will need to move to Bangkok,Thailand as a single person will probably be less than you think when it comes to setting up your apartment. That is because there should only be a few basic items missing from your apartment when you move in.
These include things like sheets, pillows and a blanket/quilt, towels, a couple of pans, some cooking utensils, plates, cups, a coffee maker and other basic things everyone uses in the kitchen.
If you budget between 5,000 baht to 15,000 baht ($165 to $500) then, that should be more than enough for you to buy all the basic items you will need.
You can then add more luxury items as soon as you start earning a steady salary.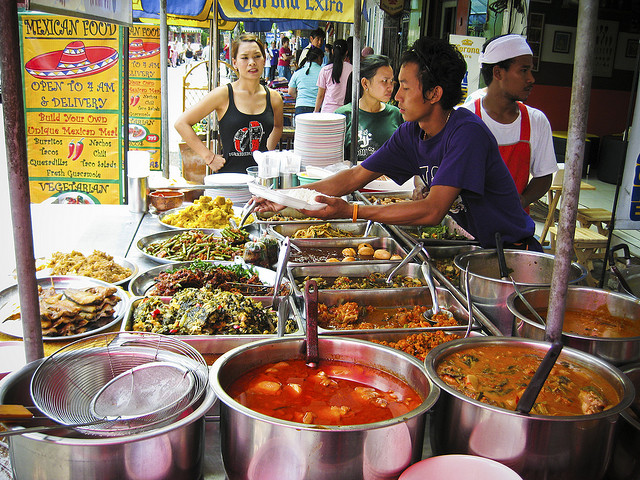 Eating out and groceries
The next thing you will need is enough money for both eating out and groceries.
Even if you already have a job lined up when you arrive in Thailand, I still suggest you have enough money saved for at least two months' food costs. That way you can easily afford to eat out in Bangkok's amazing restaurants and cafes and become familiar with the world's best cuisine.
As a single person can easily live in Bangkok, Thailand on 12,000 baht ($400), which will cover the cost of a month's worth of groceries plus eating out five or six times a week, 24,000 baht ($800) should be more than enough to cover your first couple of months of food bills.
Toiletries and cleaning supplies
Even if you have a maid in your apartment in Bangkok, you will still need your own cleaning supplies. Toiletries like shampoo and conditioner, soap, toothpaste, toilet paper and other sundry items are also things you probably do not want to drag with you from your home country.
Budget between 1,800 t0 3,600 baht ($60 to $120) for your first two months in Thailand and, unless you only use luxury brands, that should be plenty of money to keep you fully stocked for several months afterwards.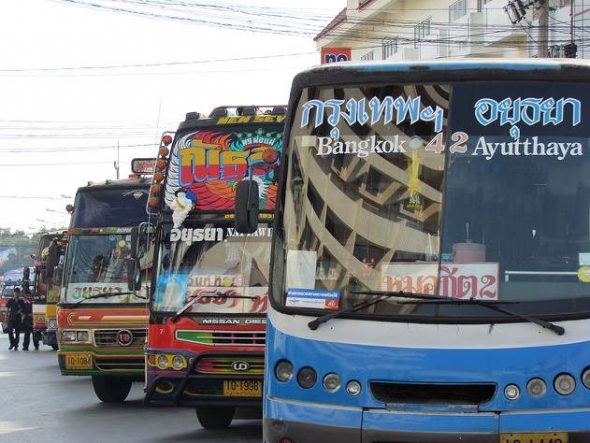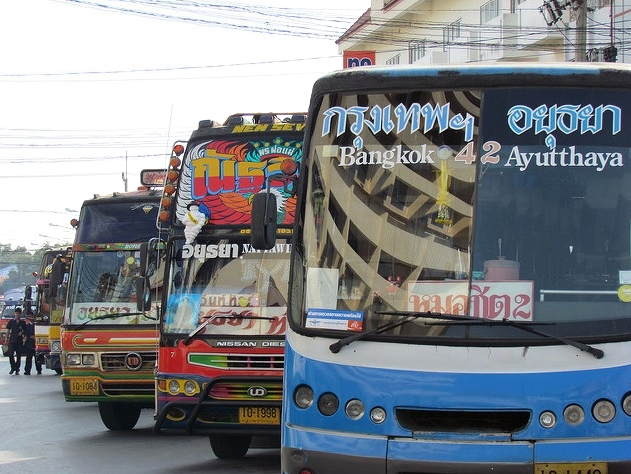 Taxis, buses and trains 
Most people travel around Bangkok by taxi, bus, sky train, underground train and motorcycle taxi as the traffic is horrendous and nobody wants to sit in a car for hours at a time waiting for a light to change.
Luckily, taxis, buses and trains (and motorcycle taxis) are very cheap in Bangkok.
If you budget 6,000 baht ($200) for your first two months, that should be enough for you to be able to take a few taxis a week, buy a monthly pass for the sky train or underground train and hop on buses or take motorcycle taxis everywhere you go for both work and pleasure.
After all, Bangkok is officially the world's hottest city, so you will not want to walk anywhere unless it is completely unavoidable.
Visas and work permits
Unless you already have a job, and your company is paying for your visa and work permit, chances are you will need to pay for them within your first couple of months in Thailand.
In that case, add another $250 to $400 for the visa and work permit, photographs you will need to have taken to apply for them, photocopies of paperwork and transportation costs to and from the Immigration Department at least twice.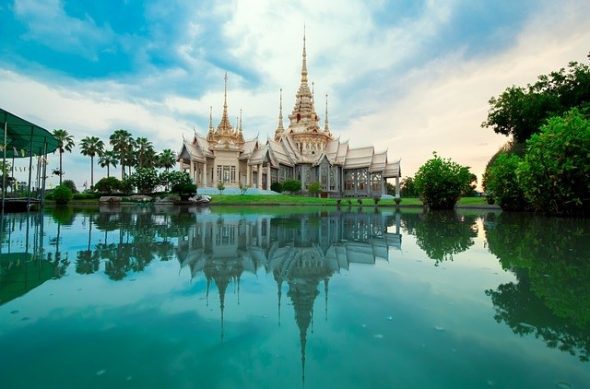 Entertainment and travel
Remember, you are new to Thailand, so don't budget all your money for living expenses and then not have anything left over to be able to enjoy life in your new country.
If you can afford to, budget at least 30,000 baht ($1,000) to spend on entertainment and travel during your first 2-3 months in the kingdom.
This will allow you to see a couple of movies, have drinks or a few meals with some of the new people you will meet, see some of the city's tourist spots and take several long weekend trips to various places around the country (Hua Hin, Chiang Mai, Phuket etc are only an hour or so away by plane and are lovely places to visit).
Once you are fully settled in and making a regular salary, you can then budget a steady amount monthly so you can continue to have fun.
When it comes to how much money you will need to move to Bangkok, Thailand, the above mentioned amounts are just a starting point.
Most of them can also be handled quite a bit cheaper than the amounts I mention, but I always believe it is better to have too much money than nowhere near enough.