How to get to Chiang Rai, Thailand from Bangkok by bus, train and plane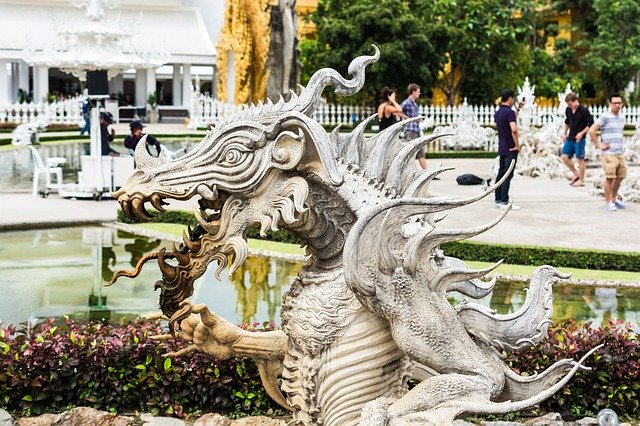 How to get to Chiang Rai, Thailand from Bangkok by bus, train and plane
Getting to the north of Thailand, and specifically to Chiang Rai, Thailand from Bangkok by bus, train or plane is not that difficult. Depending on which mode of transportation you take, it does not take that long either and, if you take the bus or the train, it can be done cheaply.
If you want to travel to Chiang Rai from Bangkok, here are some of the ways you can do that.
How to get to Chiang Rai from Bangkok by bus
Buses from Bangkok to Chiang Rai leave several times a day and can be caught at the northern Mo Chit Bus Terminal. To get there, take the BTS sky train to the Mo Chit station and then a taxi, a bus, or a motorbike taxi to the Mo Chit Bus Terminal, which is around 2 kilometers from there.
Go to The Transport Company's website to check timetables, and to book an online ticket. You can also buy a ticket at the bus terminal itself before you board a bus.
How to get to Chiang Rai by train
It isn't possible to take a train directly from Bangkok to Chiang Rai.
Instead, the best way via train is to travel from Bangkok to Chiang Mai, which takes around 11 hours, and then take a bus from Chiang Mai to Chiang Rai, which takes another two hours.
Total travel time via train and then bus is approximately 13 hours, although trains to Chiang Mai from Bangkok often do not arrive on time, so your travel time could be longer.
Go to the State Railway of Thailand's website where you can check train timetables and book an online ticket for first or second class travel, with or without a sleeping berth.
How to get to Chiang Rai by plane
Although the most expensive way to get to Chiang Rai from Bangkok, flying is also the easiest and the fastest.
There are more than 25 flights a day from Bangkok to Chiang Mai, with Nok Air, Bangkok Airways, Air Asia, Thai Lion Air and Thai Smile among the airlines that fly there.
Flights originate either out of Suvarnabhumi Airport or Don Mueang depending on the airline you choose to use. All flights arrive at Chiang Rai International Airport, which is only 8 kilometers from Chiang Rai city.
As for what to see in Chiang Rai when you get there?
Check out Thai singer songwriter Art Thomya's video below.
He will show you seven must-see places in Chiang Rai, including the town's famous Wat Rong Khun, also known as The White Temple, the Mae Fah Luang Art and Cultural Park, and the Doi Tung Royal Villa and the nearby Hall of Inspiration.