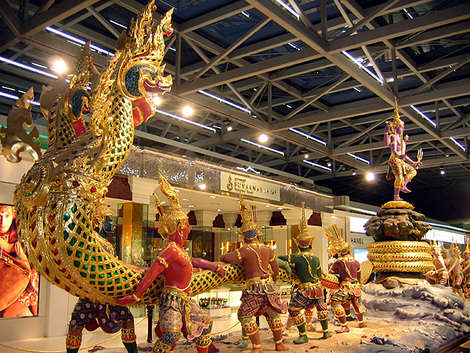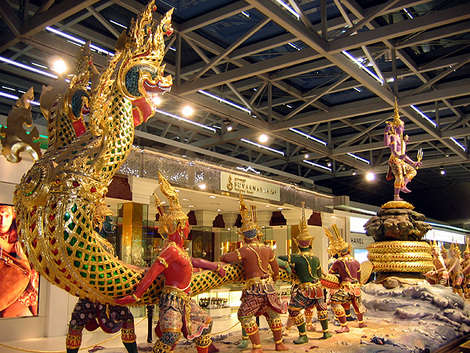 How to maximize your chances of not being denied entry at a Thailand border or airport
Arriving at a Thai airport or Thailand border has started to feel a bit like a lottery in recent years. After all, you could arrive in Thailand at a Thai airport, or show up at a Thai border expecting to be given admittance into the country, only to find yourself being denied entry instead.
That is because the military junta now governing Thailand is making it more difficult for various groups of people to either enter the country, or to return after they have left for a visa run or other reason.
So, how do you maximize your chances of not being denied entry at a Thailand border or airport?
What do you need to do, or bring with you, so you have less chance of being turned away and sent back home or onto somewhere else?
Make sure your passport is valid for 6 months
People are denied entry into Thailand every month due to showing up with a passport that is valid for less than 6 months. Make sure your passport has at least 6 months validity left on it, as it is pretty much a certainty you will be turned away from a Thai airport or border if it does not.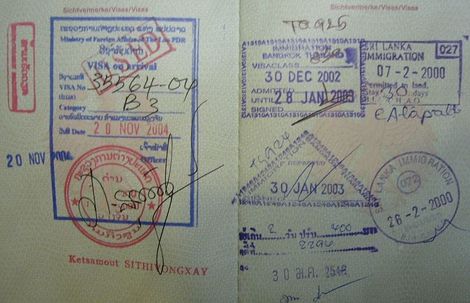 Get the correct visa before leaving for Thailand
If you are a national of the United States, the UK, Australia, New Zealand or any of the EU countries, you do not need a visa as you will be automatically allowed 30 days in the Kingdom upon arrival. If you want to stay longer, it pays to apply for a 90-day tourist visa in your home country before leaving for the Land of Smiles.
This applies to nationals of every EU country except for those from  Bulgaria, Cyprus, Estonia, Latvia, Lithuania, Malta and Romania who must apply for a 15-day visa-on-arrival when arriving at an international airport in Thailand.
Related: Can you extend a tourist visa in Bangkok, Thailand without leaving the country?
Nationals of Croatia must apply for a visa at a Thai embassy before heading to Thailand, or you will be turned away at the airport or border if you do not have one.
Everyone else either needs to apply for a visa before arriving, or for a visa-on-arrival at the airport.
Do be aware, though, if you arrive more than twice in a 12-month period at a border without a valid visa and expecting to be given a 30 day stay,  you could be turned away, even if you are from the U.S., the U.K, Australia, New Zealand or the EU.
In this case, arrive in Thailand through an airport, and your chances of being denied entry drop drastically.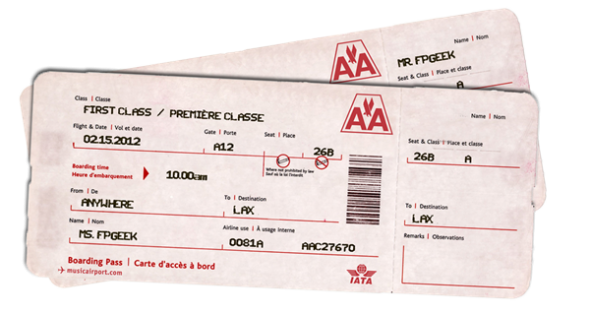 You need an outbound airline ticket
Thailand now asks for an outbound airline ticket when you arrive at a border or Thai airport. Well, the official rules say they do, yet I have many friends who have been in and out of Thailand over the last year and have never been asked for an outbound airline ticket.
That being said, if you want to maximize your chances of not being denied entry to Thailand, get an outbound airline ticket that has you leaving the country before your visa or allowed time of stay expires.
You can either buy a cheap one-way outbound ticket through an airline like Air Asia to Kuala Lumpur or Nok Air to Myanmar, Laos or Singapore, or buy a refundable ticket through any airline and then get your money refunded once you have been given admittance into the Kingdom.
Proof of funds
No matter the type of visa you have, you may still be asked to show proof of funds. That amount is currently 20,000 baht (approximately $570).
You do not have to have the money with you in cash, however. You can carry travelers checks or just an ATM card. The only caveat being, if the Immigration official asks for your proof of funds, you will have to go to an ATM inside the airport and withdraw the full 20,000 baht before the Immigration officer will let you enter the country.
Related: Is there an airport train from Suvarnabhumi Airport into Bangkok city center?
I have only heard of this happening a few times, although, if you want to maximize your chances of not being denied entry into Thailand, make sure you have access to the money one way or the other just in case it happens to you.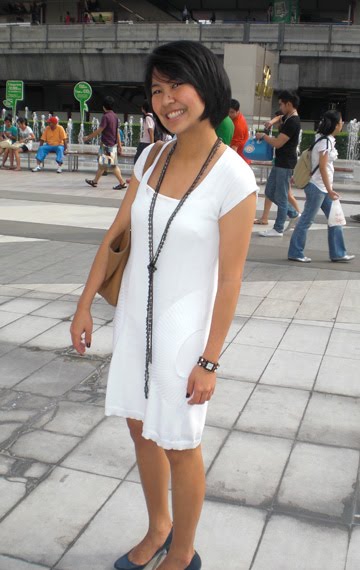 Your attitude and your dress
While this may seem outrageous to some people who think they should be able to behave however they want and dress however they want upon arrival in Thailand, if maximizing your chances of not being denied entry into Thailand is a thing then attitude and dress can help.
Be polite and respectful to the Immigration officer. When you are standing in the Immigration line waiting for your turn, get everything ready to show him/her — your outbound ticket, your proof of funds and your passport either turned to your photograph page or to your Thai visa if you have one.
Related: How important is appearance in Thailand? How you dress is incredibly important
Also be sure to be dressed respectfully, which in Thailand usually means look clean, and wear non-revealing clothing whether you are male or female. Jeans and a t shirt is fine, so are khaki pants, dress pants, a nice skirt and blouse — basically anything that makes you look like a respectable person.
Yes, much of the attitude in Thailand when it comes to government officials is still in the 1950s but, if the goal is to make sure you are not denied entry, then it is worth swallowing your pride and making the extra effort in my mind.
For more information about visas, immigration regulations and passport requirements for those wanting to have a hassle-free entry into Thailand, World Travel Guide keeps their guidelines up to date.
And good luck with gaining admittance to Thailand.
Don't panic, though, because as long as you follow all of the above guidelines and unless you have been going in and out of the country a lot, have a passport stuffed full of Thai/Cambodian/Myanmar visas, or are obviously trying to pull the wool over the Immigration officer's eyes, chances are you will not have a problem when you get here.