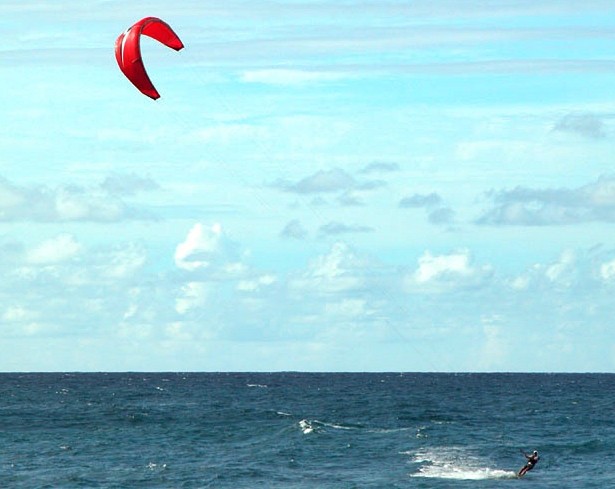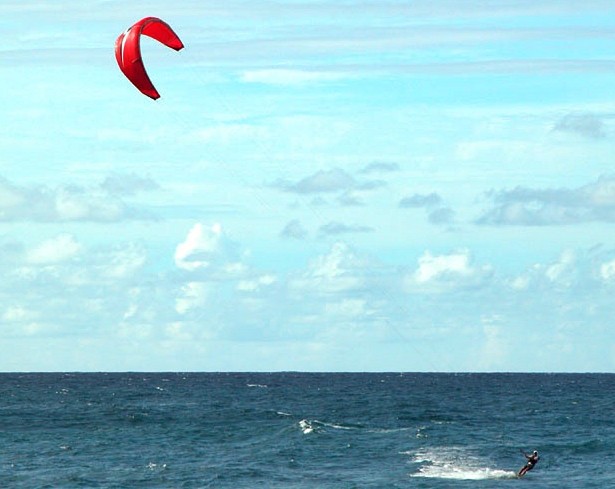 A 43-year-old Irish expat has died while kiteboarding in Hua Hin, Thailand.
The accident occurred in the early afternoon hours yesterday (December 20th, 2017) while Jonathan Gerard was kitesurfing (also known as kiteboarding) just off the shore of Hua Hin.
According to authorities, Gerard's kiteboard control line became tangled around a lifebuoy and, during an unsuccessful attempt to untangle it, he drowned in the heavy surf.
Witnesses say they saw him waving for help from the location of the buoy, but then he was pulled suddenly down into the ocean.
Rescuers immediately went out to try to save him, but had difficulty getting him out of his harness and he drowned.
When they did manage to eventually pull him from the ocean, they spent another 10 minutes trying to resuscitate him, but to no avail.
Jonathan Gerard had apparently visited Hua Hin many times, had fallen in love with the area and eventually relocated there. Gerard was also married to a Thai woman.
He was known around the area as being a kitesurfing enthusiast and even owned his own equipment.
The kitesurfing accident occurred during high wind and wave conditions caused by the approaching Tropical Storm Kai-Tak.
Thai authorities have been warning for several days that it is best to avoid all water sports in the area as the approaching storm is making conditions dangerous.
Even during normal conditions, however, Hua Hin does sometimes have a strong undertow that can easily cause a swimmer to get into difficulties. During an approaching tropical storm, this becomes even more likely.
Tropical Storm Kai-Tek is currently heading towards southern Thailand and, as it approaches, is beginning to cause dangerous conditions around much of the Thai coastline.
Kai-Tak is expected to hit landfill on the south east coast of Thailand between late Friday evening and early afternoon on Saturday, and to cause torrential rain and flash floods in the area through the end of Sunday.