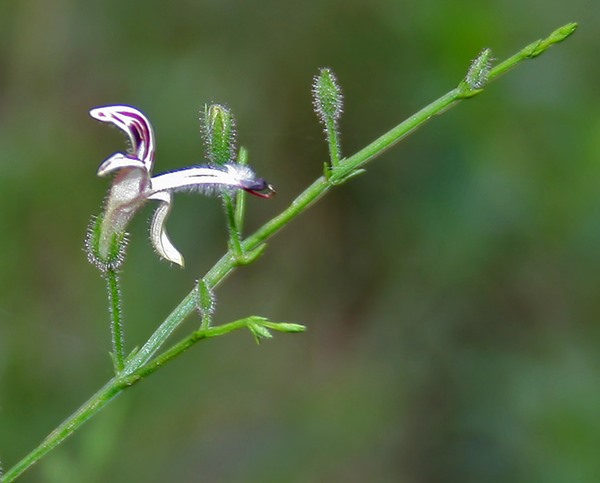 Considering those who are infected with Covid-19 and are asymptomatic have, by definition, no symptoms, the latest announcement from the Thai cabinet about green chiretta (aka Andrographis paniculata or in Thai Fah Talai Jone) makes little sense.
According to news reports, the Thai cabinet has approved green chiretta to "treat asymptomatic Covid patients" after a group of asymptomatic prisoners were given the herbaceous plant as a treatment for Covid.
According to the Bangkok Post, the Thai Corrections Department gave green chiretta to more than 11,000 prisoners.
99.02% of them then recovered from their Covid-19 infection, which seems to be a lower percentage than the estimated 99.7% to 99.8% of people that currently recover from the virus worldwide.
Particularly when you consider an enormous number of people that have contracted Covid-19 not only do not know they have it, but have also not been tested for infection by it.
The questions must then be asked — what exactly was the plant supposed to be treating, considering the prisoners did not have any symptoms and, if .8% of the prisoners did not recover after being treated with green chiretta, did they develop symptoms later or did they die?
Considering this experiment by the Corrections Department also (apparently) did not include a control group, the assumption green chiretta improved the health of the prisoners receiving it is little more than worthless.
There is also no solid scientific evidence to date that green chiretta cures anything, even though it has been used in south east Asia in the past to treat health problems as wide apart as bacterial infections, sore throats, inflammation and cancer.
However, in a briefing today, deputy government spokeswoman Rachada Dhnadirek said the Ministry of Higher Education, Science, Research and Innovation advises patients should consume 60 milligrams of green chiretta three times a day, for a total of 180 milligrams.
Meanwhile, back in April Chao Phraya Abhaibhubejhr Hospital warned people that taking Fah Talai Jone in large amounts can damage the kidney and liver.
It wasn't mentioned, however, what those 'large amounts' might be.
This warning also does not seem to have been given by the Thai cabinet when they recommended consuming green chiretta by those who are asymptomatic for Covid-19.