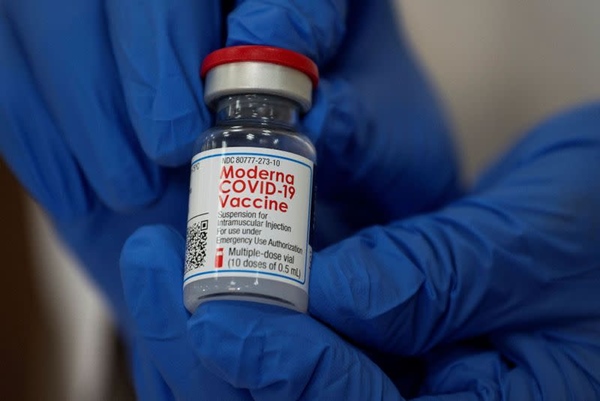 While most of Thailand still does not have access to mRNA-based vaccines like Moderna, and Pfizer, or to an adenovirus-based vaccine like Johnson & Johnson, a leaked letter this week seems to show the Thai military attempting to obtain a private supply of Moderna vaccines through backdoor access to the vaccines.
This while the rest of Thailand only had access to Sinovac or AstraZenca.
The letter appears to show the Thai military attempting to get Moderna vaccines for army personnel and their families.
Already outraged at government ineptitude when it comes to obtaining Covid-19 vaccines, the Thai public immediately took to social media asking the Thai Red Cross to not grant the military request.
They want the supposed 1 million Moderna vaccines the military is now scheduled to get to be used for medical workers and other frontline staff instead.
They also pointed out the shady attempt by the Thai military to get access to Moderna vaccines would be the military spending taxpayer money, while taxpayers themselves are struggling to get access to any vaccine.
mRNA or otherwise.
In the typical double-speak that often occurs when it comes to anything connected to the Thai government or the military, however, 'military reporter' Wassana Nanuam said the leaked document was "not fake, but not official either".
Meanwhile, the document features an official stamp and an official registry number.
In a tweet, former red-shirt leader Nattawut Saikuar asked about the leaked document, ""What was the letter written for if it was not an official one? Just written for internal circulation, as a souvenir?"
Of course, like everything connected to the government and Thai military when it comes to Covid-19, this is just the latest shambolic news in a country whose economy and businesses are now being decimated due to a shortage of vaccines, ever tightening lockdowns, mandatory masks and travel restrictions.
Shortages that are being made even worse by the Thai governments' insistence on ordering cheap Chinese vaccines like Sinovac — a vaccine that has now been proven to be less effective against the Delta variant of Covid-19 — and by a concentration on domestic AstraZeneca production that has now fallen far short of projections.
As of today, only 14 million Covid-19 vaccine shots have been administered in Thailand in a country of almost 70 million people. Most recipients have still only received one shot, so are not fully vaccinated against the virus.
Another day of record-high Covid-19 infections was reported today, with 14,575 new infections and 117 deaths.
Source: Bangkok Post