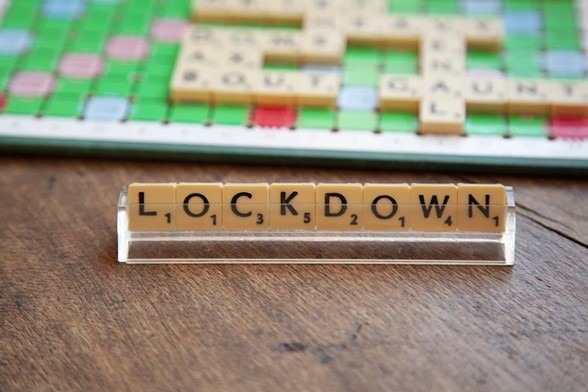 One thing would-be international tourists planning to travel to Thailand are worried about is the likelihood of the country going back into lockdown while they are there.
That possibility may be coming nearer as Prime Minister Prayut Chan-o-cha is reportedly considering putting Thailand back into lockdown in December, 2021 or beyond if the Omicron variant is detected in the country.
A 'variant', we might add, that even the South African doctor that first discovered it says causes only 'mild' symptoms, and with no hospitalizations reported so far.
"It presents mild disease with symptoms being sore muscles and tiredness for a day or two or not feeling well," Dr. Angelique Coetzee stated. "So far, we have detected that those infected do not suffer the loss of taste or smell. They might have a slight cough. There are no prominent symptoms. Of those infected some are currently being treated at home."
According to Thai health authorities, the 'Omicron variant' has not yet been detected in Thailand.
However, Deputy Public Health Minister Sathit Pitutecha said should the variant arrive in Thailand, another lockdown could be likely.
"The situation will be monitored closely. Measures will be reviewed based on new information coming in. If the Omicron strain is found in Thailand, the country will have to face another lockdown," Mr Sathit said. "It is the prime minister's policy and he will make a quick decision as director of the Centre for Covid-19 Situation Administration."
For would-be international tourists to Thailand in the next few weeks or months then, another lockdown in Thailand in December, 2021 or beyond could be cause for concern.
At the moment, many tourist spots are not currently open in Thailand, and all bars, clubs and entertainment facilities are still mandated to be closed.
Add in yet another country-wide lockdown, and few if any tourists would be interested in visiting Thailand if that was implemented. Even if they were allowed to.
Meanwhile, in their fear over the new variant, Thai authorities have already suspended the plan to allow international tourists to take a faster rapid antigen test from December 1st.
That means the RT-PCR test is still mandatory, so every vaccinated tourist visiting Thailand will still be mandated to spend at least one night in a designated ASQ hotel while they wait for their results.
With the situation so fluid then, and another lockdown in Thailand in December, 2021 or later entirely possible, many international tourists are likely reevaluating their interest in visiting the country.
Particularly if, should a new lockdown be implemented, not only is it unlikely tourists will be allowed to travel to Thailand, but they may lose some of the money they have spent on their upcoming vacation in addition to being unable to take the vacation itself.