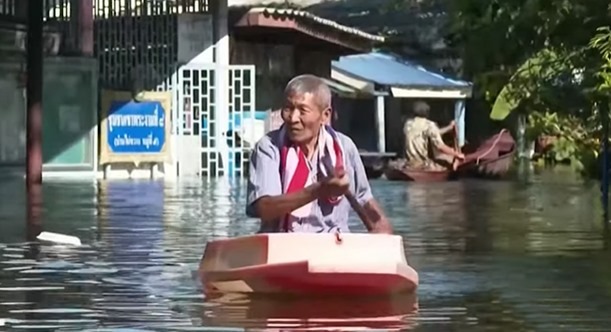 Major flooding in Thailand — September 29, 2021
With more than one third of Thailand's provinces experiencing floods, the country's Department of Public Disaster Prevention and Mitigation is warning of major flooding in Lop Buri, Saraburi, Ayutthaya, Pathum Thani and Nonthaburi.
Particularly for those living in property adjacent to the Pasak River.
The flooding will occur because of the Royal Irrigation Department having to increase the amount of water being drained from the Pasak Jolasid reservoir due to excess water that is threatening the stability of the reservoir.
If the water is not discharged, they believe it will reach its capacity on Friday putting the reservoir's stability in danger.
Unfortunately, for those living alongside the Pasak River, the water released from the reservoir will flow directly into the river, and is expected to cause flooding on both banks.
Water levels could be as high as 2.5 meters, depending on other factors like flood walls or embankments that will help reduce water levels in some areas.
Meanwhile, farm and riverside land in Ayutthaya, Phichit, Lop Buri, Chainat, Phitsanuloke, Phetchabun, Suphan Buri, Sing Buri, Uthai Thani, Ang Thongs, and Saraburi is already under water, with more than 200,000 homes flooded and residents in some areas reporting chest-high water.
Those living in areas in Thailand likely to flood are advised to move belongings to higher floors, or to move them to the homes of friends or relatives that are likely to be outside the flood area.