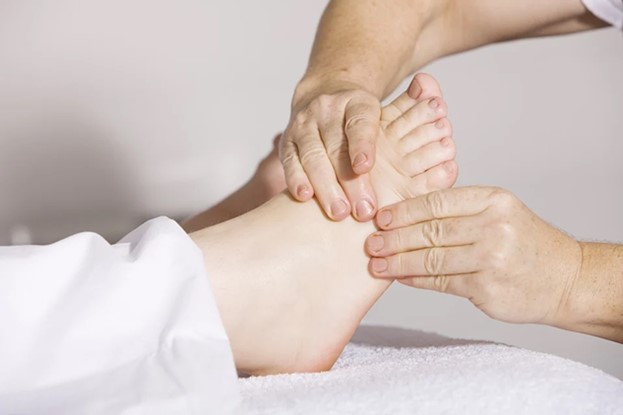 Dark red zone restrictions ease in Bangkok tomorrow, with the Bangkok Metropolitan Administration (BMA) announcing the new measures that will kick off on September 1st earlier today.
The easing of Covid-19 restrictions means massage parlors, spas, beauty salons and medical clinics can reopen in Bangkok beginning tomorrow.
As usual though, there are still rules in place owners must abide by in order to remain open. Some of them make sense, some do not.
Rules for massage parlors and spas say they are only allowed to offer foot massages, and cannot accept walk-ins. Instead, appointments must be made in advance.
Medical clinics offering beauty services in Bangkok, as well as cosmetic clinics, can accept customers as normal but an appointment must be made in advance.
Along with the reopening of massage parlors, spas, beauty salons and medical clinics in Bangkok tomorrow, parks, sports stadiums and department stores may also reopen.
All restaurants, even those in malls, are also allowed to open with dine-in services offered until 8pm. They should still limit customers to 50% capacity, however, or 75% capacity if seating is outdoors.
In a change to the previously announced regulations for Bangkok, restaurants are also not required to mandate their customers be vaccinated or be in possession of a negative Covid-19 test.
This requirement seems to have been changed after most restaurant owners said last week, if vaccines or negative Covid-19 tests were mandated for their customers, they would just remain closed as there was no way they could reopen and be remotely profitable.
Unfortunately for those looking forward to seeing a movie or heading to the gym in Bangkok, however, all entertainment venues, movie theaters, gyms, amusement parks and arcades must still remain closed until further notice.