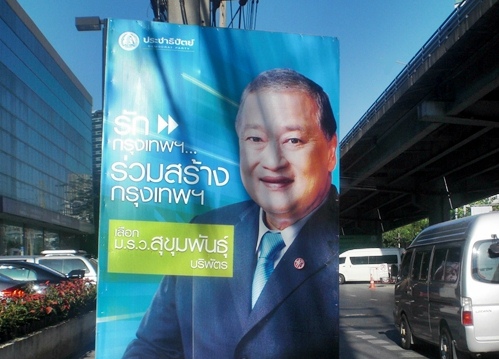 Just in case you haven't remembered, you can't buy alcohol in Bangkok today. Bars aren't allowed to sell it, neither are 7-11s, supermarkets and convenience stores.
Why? Because it is yet another election day — this time the election for the new Bangkok governor (mayor) and, like always on any election day in Thailand, the sale of alcohol is banned.
As unusual as this sounds to anyone from a western country, the Thai government believes it necessary. They believe Thais drink too much on election day and don't want them voting while drunk.
That means buying alcohol on Bangkok governor election day is banned as well.
But, if you do want to buy alcohol on Bangkok governor election day, no worries.
After all, you will find many private establishments still sell it — that means places like hotels and apartment building shops, and even smaller stores hidden away from the prying eyes of the police.
After all, this is Thailand, which often means if there is a law in place there are plenty of ways around it.
My friend's apartment building manager, for instance, not only expects to sell more alcohol today from the small shop in the lobby of the building she lives in, she has even stocked up double the amount of beer and wine coolers to make sure she can.
If the three people buying beer when I was just down there at 1pm is anything to go by, she is probably correct.
Meanwhile, this article should help if you're confused about when you can and can't buy alcohol in Thailand.