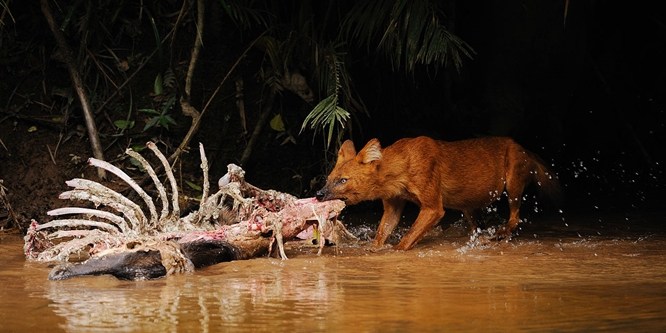 Pets are banned in all national parks in Thailand, with national park officials saying they will be strictly enforcing this already-in-existence law over the upcoming Christmas and New Year holiday.
That means, if you go on holiday anywhere near a Thai national park and plan on having a nice day there, you will have to leave Rover at home.
This includes popular parks like Khao Sok, Khao Yai, Doi Inthanon, Kui Buri, Doi Suthep and Khao Luang.
Interestingly, according to Songtham Suksawang, who is the director of the Thai National Parks Office, tourists don't only take dogs with them to national parks. The family cat often goes as well.
So why are pets banned from Thailand's national parks?
While the official version is that they can spread diseases to park wildlife that they are not immune to (and that definitely makes sense), I would guess it is also due to dogs in particular trying to chase wildlife while on a walk or a trek with their owners. And that kind of thing can cause serious injury or death to a wild animal, and the same to a family pet.
Whatever the reason, if you do take a pet to any of Thailand's national parks and are caught, the fine is a minimum of 1,000 baht per pet and you will immediately be asked to leave.
If you try to get into a national park with a pet and you are stopped at an entrance gate, your pet will be taken from you and only returned after you leave the park.
For more information on Thailand's national parks, which are beautiful and well worth a visit by the way, check out the Thai National Parks website.
Related: Which are Thailand's best national parks? Biking, trekking and white water rafting included