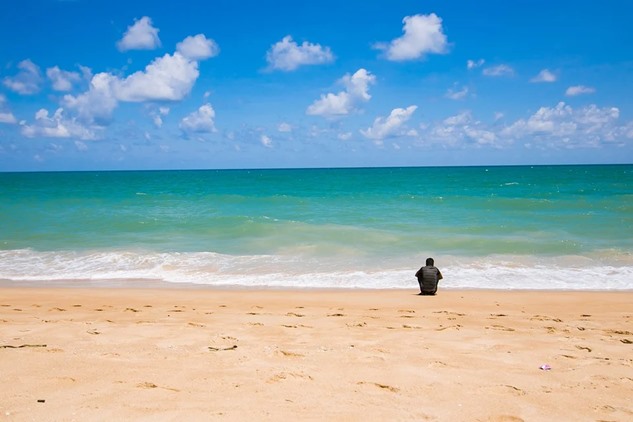 As Phuket continues to struggle to contain rising Covid-19 cases, several months after the Phuket Sandbox holiday scheme opened, and almost six months after cases began to rise in Thailand itself, the Thai island reported another 238 new cases today, September 17th, as well as 5 more deaths.
That brings the total number of Covid-19 cases on Phuket to 8,062, with 95 of those in the group of international tourists visiting Thailand via the aforementioned Phuket sandbox. Two of those 95 international cases were reported today.
Phuket health chief Kusak Kukiatikoon said new Covid-19 cases were discovered in all of Phuket's three provinces yesterday, and that bed occupancy in local hospitals remains high.
Covid-19 clusters were discovered in a Phuket prison, at markets and on construction sites, among employees of a store and even among local Phuket fishermen.
As for the latest reported Covid-19 deaths on Phuket, all were either over the age of 60 and/or with underlying health problems.
Although authorities first insisted the Phuket Sandbox would be shut down if cases on the Thai island reached more than 90 a week, with the more than 200 cases per day now being reported over the last month and more, the Sandbox is still open.
Related: British tourists cancel Phuket Sandbox holidays as Thailand put on UK's 'red list'
Anyone planning on traveling to Phuket via the Phuket Sandbox should be aware, however, should they test positive for Covid either upon arrival or sometime during their 14 day stay, they will be removed from their hotel and transported to either a Phuket hospital or an isolation center where they will be mandated to remain for up to 14 days.
Meanwhile, neighboring Krabi also announced a partial lockdown earlier in the week, and stopped most visitors traveling to that province until September 24th, due to rising Covid-19 cases around the province as well.