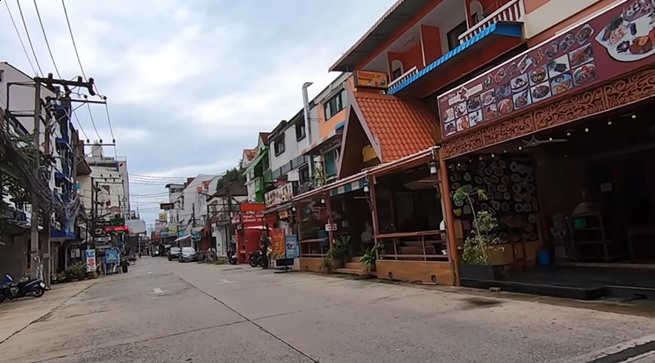 As a very small number of foreign tourists are still taking advantage of the Phuket Sandbox, Phuket authorities have announced bars, pubs and other entertainment venues will be closed, and shopping hours reduced.
Stores selling alcohol will also be mandated to close at 9pm, and drinking will be banned in public parks and on beaches.
These new Phuket restrictions will be in place until at least August 2nd.
This in an effort to, as they say, "keep the situation under control" when it comes to slightly increasing Covid-19 cases on the Thai island.
Daily cases of Covid-19 on Phuket currently?
Around 12 a day.
At the moment, however, authorities say the Phuket Sandbox will not end, although there is little to do on Phuket for any foreign tourist taking advantage of it, as they are now inferring local businesses are desperate for money from international tourists and will not survive without it.
Many local businesses have already gone bankrupt and closed.
According to Piyaphong Chuwong, a deputy provincial governor, the Phuket Sandbox has so far brought in 200 million baht from 7,462 tourists staying on the island. (article continues below)
What happens to your children in Phuket Sandbox if they test positive for Covid-19 and you do not?
An enormous drop from the 25,000 tourists that used to arrive on Phuket every day before the panic over Covid-19 began.
"If there is no Phuket Sandbox, no new income is generated. Now many people have begun to earn money from things like rent as many hotel staff members have returned to work and need accommodation," Piyaphong said.
The problems for international tourists planning on traveling to Phuket via the Phuket Sandbox, however, are these —
Will the Phuket Sandbox be closed and everything locked down if cases rise above 12 per day?
Is a tourist planning on traveling to Phuket fine with being mandated to stay in a Thai hospital for 14 days if they test positive for Covid-19? As this has now happened to at least 16 tourists who arrived on Phuket and then tested positive on one of three mandated Covid tests. Regardless of if they had symptoms or not.
Are tourists okay with being moved to an ASQ hotel if they come into contact with anyone with Covid-19, and mandated to quarantine in their room for the duration of their trip?
With news all over social media of tourists in the Phuket Sandbox testing positive and being moved to a Thai hospital or an ASQ hotel for quarantine during what was supposed to be a holiday for them, many are now saying they have given up on any thoughts of traveling to Phuket in 2021.
With these latest Phuket restrictions shutting down most forms of entertainment on the Thai island for at least the next two weeks, some of the remaining few still considering it will likely change their mind as well.
Meanwhile, the video below shows the true state of things at one of Phuket's formerly busiest places when it comes to businesses being closed — it is, as you will see, a ghost town.