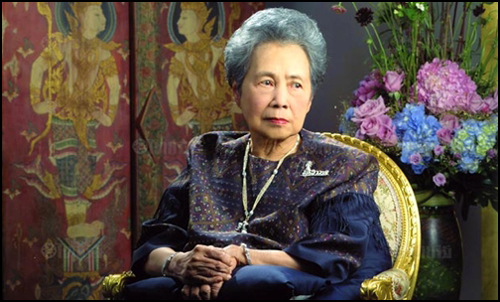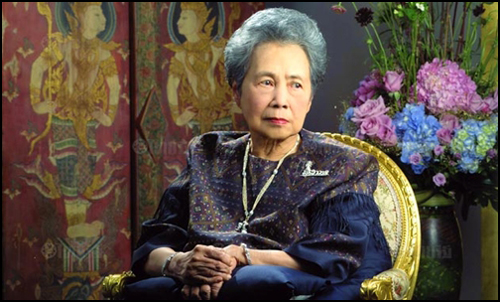 If you are in Bangkok, Thailand on April 9th, 2012, don't miss attending the cremation and funeral ceremonies for Her Royal Highness Princess Bejaratana, as it truly will be a once in a lifetime experience. The princess died in July last year at the age of 85 but, as is Thai royal custom, the actual funeral services are not held until many months later.
The cremation ceremony and funeral will be held for Princess Bejaratana in Bangkok on April 9th, with three rehearsal processions being announced today for March 18 and March 25, and the grand rehearsal on March 31.
Royal funeral ceremonies in Thailand are absolutely spectacular, and some of the most beautiful you will ever see. A royal pavilion and crematorium are built specifically for the member of the royal family who died and are open to the public for a few days after the funeral. In this case, the general public can visit the pavilion and crematorium from 11-17 April, 2012. After this, the buildings will be dismantled.
Her Royal Highness Princess Bejaratana, was the only child of King Rama VI and the cousin of the current king, King Bhumiphol Adulyadej. Sadly the princess never really knew her father, King Rama VI, as he died the day after she was born.
For more information about the funeral of Princess Bejaratana, keep an eye on The Bangkok Post and The Nation English-language newspapers in Thailand, as they will publish updated information as it is released.