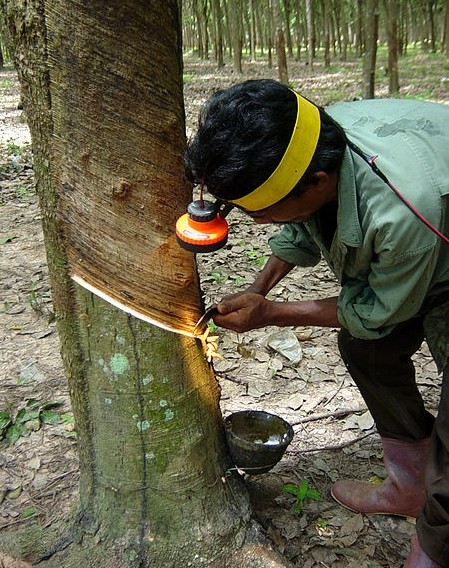 It is looking like rubber prices will rise in 2018 after Thailand announces it will be cutting natural rubber exports beginning in January. This as a result of falling rubber prices over the last few months.
Thailand's decision to cut rubber exports was made along with Malaysia and Indonesia — the two other members of the International Tripartite Rubber Council (ITRC). All three countries are concerned about how quickly rubber prices have fallen this year, and decided steps needed to be taken to reverse the trend.
The plan at the moment is for Thailand to restrict its rubber exports by 230,000 tonnes from January to March, 2018. Malaysia and Indonesia will also be restricting their rubber exports, although at much lower numbers.
The restriction will be the sixth time all three countries have cut rubber exports since 2012, with the fifth time being implemented only last month.
As these three countries currently export almost three quarters of the world's rubber, prices are likely to rise quickly once the reduction in rubber exports begin.
Kasikorn Bank Research Centre has also announced they expect the price of rubber to rise in early 2018 due to these restrictions.
That is why, if you need to buy rubber, now may be a good time to do so.