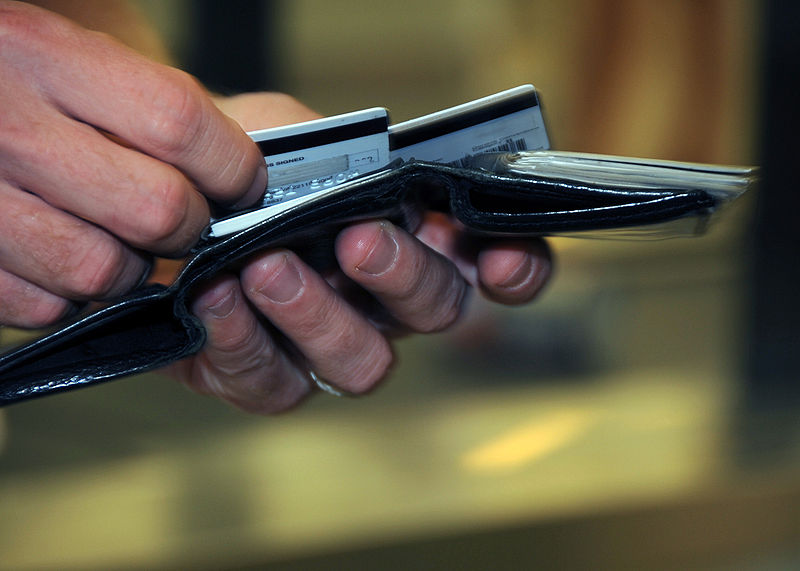 For expats and foreigners living in Thailand and considering applying for a credit card, be aware, getting a Thai credit card is not exactly a walk in the park, but it can be done. You just need to follow the rules.
Warning – Bank Websites Not Always in English – Before you get started looking for a Thai credit card, be aware, as abysmal as the English skills of many Thai bank employees are, this also carries over onto bank websites. Several Thai bank websites, which may have basic bank information in English, do not include their section dealing with credit card applications. Before applying, you will have to find a Thai to help you translate the bank's website, so you are able to compare options.
Regulations are Different at Each Thai Bank – One thing to be aware of when applying for a Thai credit card is regulations for foreigners are markedly different at each bank. That's why, not only should you check your own bank to ascertain what they require, but also look at other banks in Thailand. It may be worthwhile moving your account to a different Thai bank if their regulations are easier for you to comply with.
Be aware though, if you do this, many banks require you to have an account with them for six months before you are allowed to apply for a credit card.
Rules for Income – Thai banks are all strict about the income a foreign resident in Thailand must have before they will be granted a credit card. Unlike for a Thai, where the income requirement will often be 10,000 baht ($330 a month), the income for a foreign resident is usually a minimum of 50,000 baht ($1,666), five times the requirement for a Thai. Some banks even require an income of 120,000 baht ($4,000) Is it unfair? Of course it is. But nobody ever said banking in Thailand is fair for foreigners. It's not.
Some banks like Bangkok Bank, in their paperwork, say an income of 15,000 baht ($500) is acceptable, but I've only ever heard of one foreigner getting a credit card with an income that low. The others I know who had incomes under 50,000, and it's many, were all denied.Don't forget too, you must have proof of said income in the form of a payslip or a tax letter showing the amount of taxes you've paid.
Rules for Length of Employment – Rules for length of employment are different too. Where a Thai can often get a credit card if they've been employed at the same job for six months or less, for a foreigner most banks won't look at your application unless you have at least one year's experience at a job in Thailand, sometimes two years, and usually at the same job.
You Must Have a Work Permit – No bank in Thailand will offer you a credit card if you do not have a work permit, as well as a valid passport. Your work permit must also be valid for at least another six months after the date on your credit card application form.
Bank Statements – You must be able to produce six months' worth of bank statements. A Thai bank wants to know you've had money in your bank account throughout that time and are not now trying to finance a credit card with money borrowed from someone else or an inconsistent income.
Overall, Thai banks are looking for foreign residents who make high incomes and have solid financial and employment backgrounds. It's rare they offer credit cards to those who do not but there is no harm in trying. Just don't be too disappointed if they turn you down. Remember, you can often apply for a credit card in your home company with a lot less hassle.
Applying for a credit card as a foreigner in Thailand can be a complete pain in the patoot, which is why few expats and other foreigners bother. However, if you do apply, a Thai credit card does give you access to special promotions and opportunities at a large number of Thai stores, as well as saves you money on currency exchange fees if you use a credit card issued in your home country.