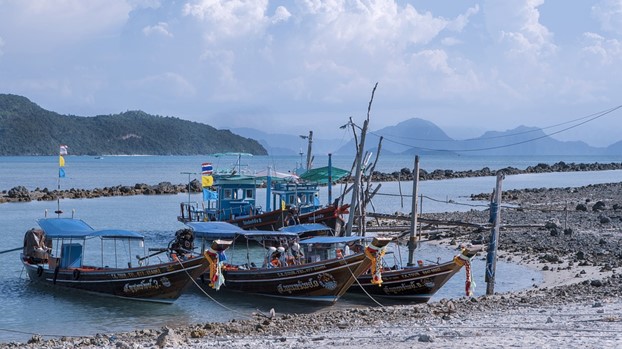 With the Phuket Sandbox having opened on July 1st to minimal success, Samui Plus registration is set to open this week as well.
That means any vaccinated tourist wishing to travel to Koh Samui, Koh Pha Ngan, or Koh Tao can do so once they have registered via the Samui Plus scheme.
What is the Samui Plus scheme?
Similar to the Phuket Sandbox, the Samui Plus scheme allows vaccinated international tourists to visit Koh Samui, Koh Pha Ngan, and Koh Tao from July 15th.
As long as the plan gets official approval, that is.
Up until today, however, the Samui Plus plan still needs to be approved by the Centre for Covid-19 Situation Administration (CCSA) and then, if approved, published in the Royal Gazette.
Once that has happened, Certificates of Entry (COEs) can be issued, giving tourists permission to travel to Thailand, and foreign tourists can once again head to the Thai islands for some sun, sea and fun.
According to the Tourism Authority of Thailand around 1,000 foreign tourists are expected to take advantage of the Samui Plus scheme in the first month — a tiny drop in the bucket compared to the normally 40 million tourists that were expected to arrive in Thailand in 2020 before the Thai government closed the country's borders.
What are the Samui Plus requirements?
The requirements to participate in the Samui Plus scheme are much more rigid than in the Phuket Sandbox.
These include each tourist being mandated to stay on Koh Samui for the first 7 days of their holiday.
They will also be mandated to be tested for Covid-19 upon arrival, then forced to stay in their hotel/resort for the first three days of their vacation.
After the first three days, they will then be allowed to visit other areas of Koh Samui as long as they are accompanied by a Thai tour guide, but will still not be allowed to leave Samui until week two.
After Day 7, foreign tourists that have not tested positive for Covid will be able to travel from Koh Samui to Koh Pha Ngan and Koh Tao.
They will not be allowed to visit any other area of Thailand, however, until after Day 14 when, as long as they receive another negative Covid test, they will be able to travel to other Thai provinces.
Should a tourist test positive for Covid at any time during their 14 day stay in the Samui Plus program, however, they will be taken to a Thai hospital where they will spend the remainder of their vacation.
Even if they are asymptomatic.
With the Samui Plus scheme being even more strict than the Phuket Sandbox, and with the latter only seeing minimal success since its inception on July 1st, it is difficult to imagine the Samui Plus scheme attracting 1,000 foreign tourists in the first month.
Time will tell. Of course.