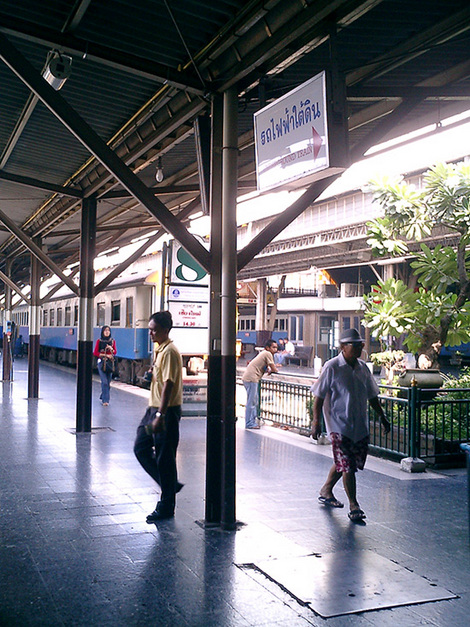 While Thai authorities have continued to say travel to the south from Bangkok will be unaffected by the floods, it seems that is not necessarily true.
The SRT (State Railway of Thailand) has announced all trains from Bangkok going south have been cancelled as from 6pm this evening, due to almost 50 centimetres of water on the lines at Bang Sue and Bang Bamru stations.
Oddly though, train service to the north and north east is running as normal. You would expect it to be the oppposite, seeing as how flood waters are arriving in Bangkok from the north.
Also, if you are planning on leaving Bangkok, going in any direction by road, expect long delays.
Roads to Pattaya and Hua Hin are bumper to bumper in certain spots and leaving Bangkok heading north west are also backed up.
One of our readers came back to Bangkok from Poipet, Cambodia, today and told us, although his side of the road heading into Bangkok had far less traffic than normal, the opposite side of the road heading out of Bangkok was at a standstill for several miles in some spots.
Sadly, that is what tends to happen when the news media puts the fear of god into you about "massive floods" and you feel you just have to leave town.