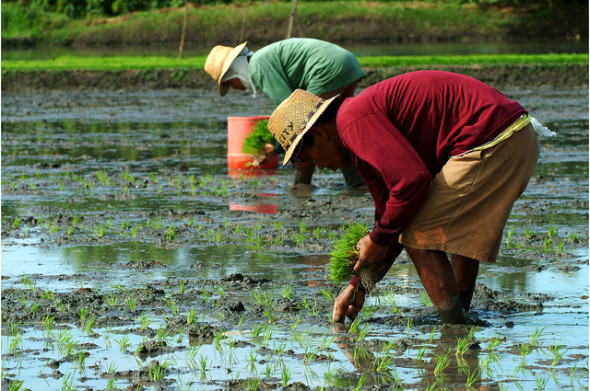 According to Thai Commerce Minister Porntiva Nakasai exports in the first four months of 2011 are up 17.7%. Unbelievable, eh?
Thailand is now running a trade surplus of almost $2 billion, a very healthy position to be in.
The rise in exports though isn't as high as it was in the last quarter, when exports were up by more than 28%. The strong rate of 17.7% isn't expected to hold in the next quarter either.  Thailand's general election will be held in early July and, if violence breaks out, that could damage trade opportunities with other countries. The baht also is still too strong and if it rises again, will put a damper on the ability of Thai manufacturers to sell overseas.
Meanwhile, Khun Porntiva says much of the strong export trade is due to growth in exports to Japan and Europe, although that may not continue either, at least with Japan, as the country has fallen back into recession after the recent earthquake and tsunami.
We're actually not surprised to see the new export figures though. We have several friends who make or sell Thai products for export and all are reporting an increase in work available or an increase in exports.