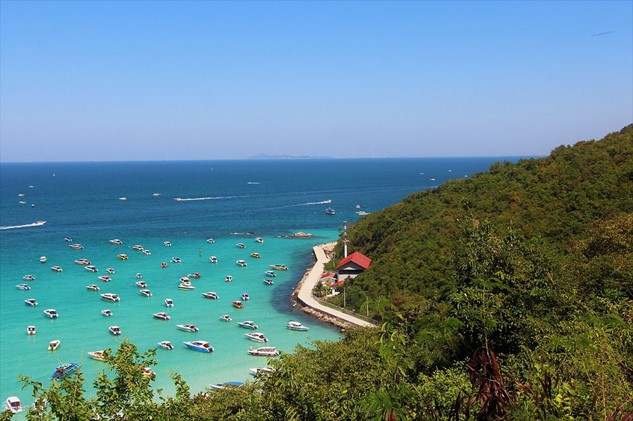 Although some international tourists taking advantage of the Phuket Sandbox to enter Thailand may also have been planning on visiting the Thai island of Koh Larn once their 14 days in the Sandbox had ended, it appears their plans may need to change.
At least, according to the Koh Larn Local Committee.
That organization announced tomorrow's planned reopening of Koh Larn to international tourists is now postponed until at least early September.
The announcement came after the island initially re-opened to non-residents earlier this month, but then reported six new cases of Covid-19 soon after.
Due to those cases, Koh Larn was quickly closed again to tourists, Thai or foreign, with a goal of reopening at the end of August or early September should Covid-19 infections not spread.
According to local officials, 70% of the residents of Koh Larn have been vaccinated, so they believe the island has 'herd immunity'.
With countries like Israel and Iceland now reporting 85-95% of those hospitalized due to Covid-19 are fully vaccinated, however, it still remains to be seen how effective vaccines will be in stopping the spread of the virus.
Meanwhile, while the number of new daily cases of Covid-19 in Thailand have fallen slightly in the last two days, the country is still logging around 20,000 new cases a day.
One of the highest numbers in the world per capita at the moment, and another possible deterrent for foreign tourists looking for an international destination for their next vacation.