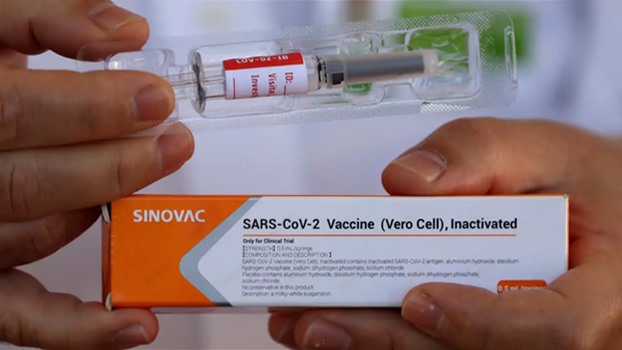 After yesterday's news hundreds of Thai medical personnel given the Sinovac vaccine had contracted Covid-19 despite being vaccinated, and one nurse had died, the Public Health Ministry has announced Thailand is dumping a Sinovac second dose and will use AstraZeneca instead.
That means anyone in Thailand that has been given one dose of the Sinovac vaccine is likely to get a second dose of AstraZeneca.
Public health workers who have already received two Sinovac doses will also be administered a booster shot of AstraZeneca.
Public Health Minister Anutin Chanvirakul said today the AstraZeneca jab would be given within three to four weeks of the first Sinovac vaccine, as some studies show mixing vaccines improves immunity against Covid-19.
Pfizer vaccines may also be administered instead of AstraZeneca once those on order arrive in Thailand later in the month.
The change was made due to worries about the Delta variant now becoming the dominant strain in Thailand, only a few weeks after a medical expert said that would be the likely outcome after a few cases of the variant were discovered early in June.
However, Anutin did not say what would happen for those people who have been given their first AstraZeneca dose and are now awaiting their second.
Nor did he explain if those who have already received two doses of Sinovac would be eligible to receive a booster shot of AstraZeneca or Pfizer.
This could be important considering Thailand's ongoing vaccine shortage and, up until now, the government concentrating on purchasing Sinovac vaccines above all others.