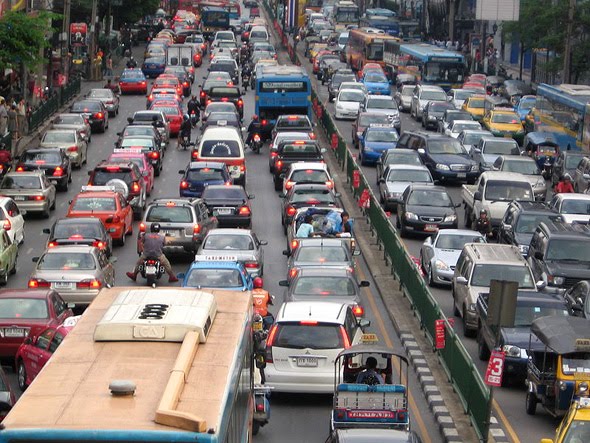 Anyone who has spent any time in Thailand knows one of the worst things about any national holiday is the number of people killed in traffic accidents on the South East Asian country's roads.
Not surprising for anyone who knows, back in 2017, Thailand was ranked #2 in the world by the World Health Organization for having the most dangerous roads.
The 2023 New Year's traffic accidents were no exception to what has become a predictable outcome, with officials reporting Thailand New Year's traffic accidents were the causes of death for 218 people in just the four days from December 29th, 2022 to January 12, 2023.
Another 1,647 people were injured, with Surat Thani province experiencing the most accidents. But it was Chiang Rai province that experienced the highest number of deaths, with 12 people losing their lives there.
Most of those deaths (37%) were caused by speeding, a huge problem in Thailand especially on country roads where cars, vans and motorbikes often travel at high speed, with 33% caused by drunk driving.
The period from midnight to 1am on all four days was also the most deadly.
Most of the deaths also involved motorcyles, with 88% of the New Year's traffic accident deaths involving at least one motorcycle.
While the deaths of 218 people in Thailand's New Year's traffic accidents is still sad, the good news is the number of people who died this year compared to last is slightly fewer.
Last year, 226 people died during the same four day period.
Meanwhile, as has also been pointed out in the last couple of years, the number of deaths supposedly from the Covid-19 virus in Thailand was far fewer per day than the number of people who die in road accidents in Thailand during a similar period.
In 2020, an average of two people died in Thailand every hour due to road accidents. Yet you don't see the Thai government shutting down the country because of traffic deaths.
Nor do you see the Thai government spending as much money on anti-speeding campaigns as they did on pushing the Covid-19 narrative.
If they did, maybe the large loss of life during the New Year's holiday in 2023/2024 would be far less.