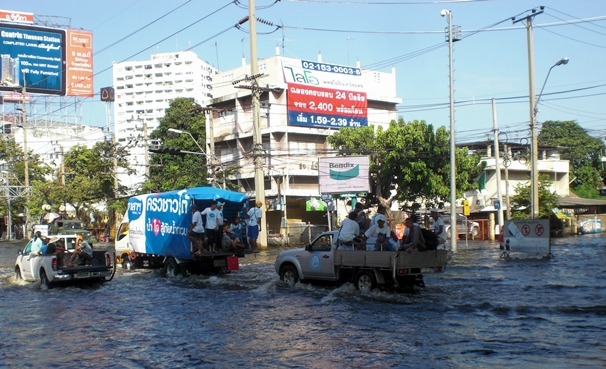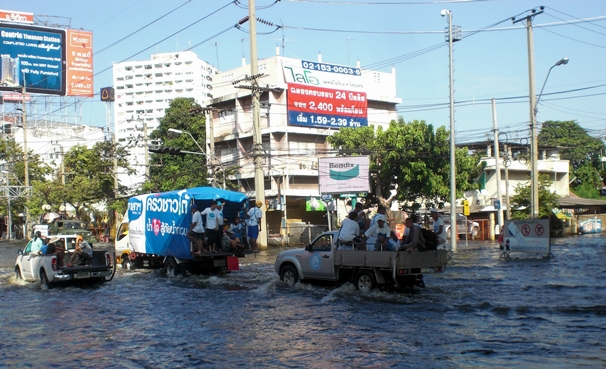 The BBC has been in Thailand for the last few weeks filming segments for various TV shows on the network. One of the latest ones aired is a segment of the BBC's Click that looks at nanotechnology in Thailand, and how it's being used to help future flood victims.
One of the new gadgets Click examines is a solar-powered water cleaner that's being used by the Thai Red Cross. It's covered with nano particles of silver, which help kill bacteria in the water making flood water safe for drinking for those flood victims who don't have clean drinking water. It's a pretty nifty machine, as it can produce around 200 liters of clean water every hour and, as it's solar-powered, without the need for electricity. Perfect for use by a flood-ravaged village or specific town area. The Red Cross would just drop them off when floods arrive, leave them to be used to create clean drinking water, and pick them up after floods go down.
Nanotechnology in Thailand is also being used to create a new type of sandbag that can be used in floods. Unlike typical sand bags, which are heavy to transport, Thailand's National Nanotechnology Center has created a type of sand bag that is partially filled with sand and gel. It's flat, doesn't weigh much, but can be used just like regular sand bags. All you do is soak it in water (easy to find in flooded areas) and within five minutes it puffs up to the size of a regular sandbag. It can also be reused again and again, unlike a typical sandbag that's thrown away when floods dissipate.
Watch the BBC's Click for more information about new nanotechnology advances in Thailand, including floating houses. It's fascinating.