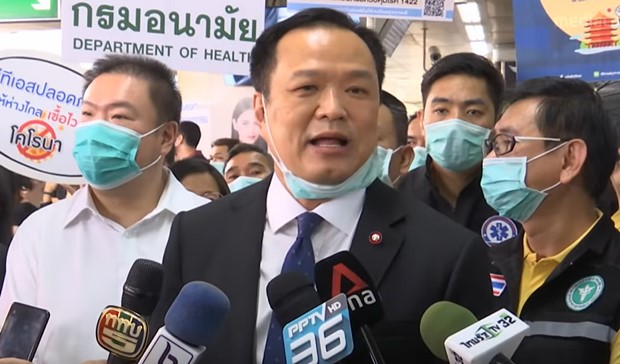 Subtitle: Why you shouldn't be booking a holiday to Thailand any time soon
As Thai authorities continue to flip flop and flounder when it comes to reopening the country to international tourists, millions around the world were heartened this week to hear people from some so-called 'low risk' countries may be allowed to travel to Thailand from November 1st.
Without the need for quarantine as well.
Of course, that news had barely hit the news wire when Minister of Public Health Anutin Charnvirakul, a man known for inserting his foot in his mouth at any opportunity, announced Thailand's November 1st opening could close again if Covid cases increased.
Now that will encourage international tourists to book holidays in Thailand, won't it?
After all, everyone loves to spend money on vacations they may never be able to take. They love it even more if they travel to a country for a holiday, and are then subjected to a new national lockdown due to rising Covid cases.
That, however, is what Anutin says could happen if Covid cases rise again.
Thailand could go back into a national lockdown after November 1st, and it could happen at any time.
Of course, like members of the Thai government of Prayut Chan-oh-cha have been doing since the Covid-19 mess began back in March last year, Anutin blamed the Thai people. Yes, it would be their fault.
How does he arrive at that conclusion?
Anutin pointedly said it was up to the Thai people to follow the government's strict rules to prevent the spread of Covid-19.
If they did not and cases began to rise, Thailand would probably go back into a lockdown.
In other words, any international tourist who thinks it will now be possible to travel to Thailand after November 1st without a mandatory quarantine, lockdowns or any of the other severe restrictions the Thai government has mandated now for almost two years should really think again.
2022 may be a better choice. Or, the longer the Thai government continues to threaten lockdowns or mandatory quarantine upon arrival in Thailand, 2023 or beyond.