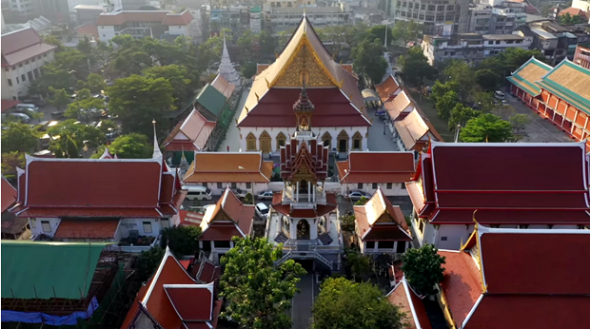 Having lived in Bangkok, Thailand for 17 years, I rarely click on YouTube videos from short-term travelers to the country. After all, so many think they 'know' the city after just three days in Bangkok yet, most of the time, they get it all wrong.
The thumbnail of popular YouTube creator Kraig Adams' video ' First time in Thailand — 72 hours in Bangkok' made me click on it, however, as Adams had used a gorgeous overhead view of one of Bangkok's many temple complex.
The first couple of minutes of watching made me stay on the video, as it was obvious Adams was only interested in showing his impressions of the city during three days in Bangkok.
And not in proving he was an 'expert' in what makes Bangkok so incredibly popular for visitors from all over the world.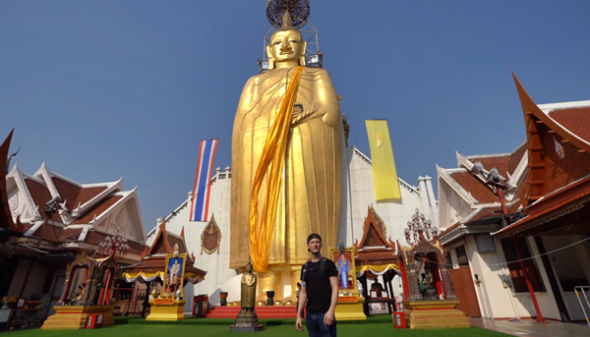 A three days in Bangkok itinerary
During his visit to the Thai capital, Kraig Adams films from his first night staying in a bunk bed at Bangkok's Once Again Hostel to the end of his three days in Bangkok enjoying a drink at Red Sky Bar, and looking out over those amazing city views.
On his first day, Adams takes a general wander around Bangkok, changing money, eating his first spicy Thai dish (with a reaction that was oh so familiar, and made me laugh), talking to other travelers in the hostel and sitting over a cup of coffee staring out over the Chao Praya River as night begins to fall.
On day two, Adams meets up with two friends, gets a Thai massage, visits Lumphini Park, tries to get into the infamous Ghost Tower but decides against it due to a death trap way of admittance, and then hits Khao San Road Night Market for food.
Including fried scorpions on a stick.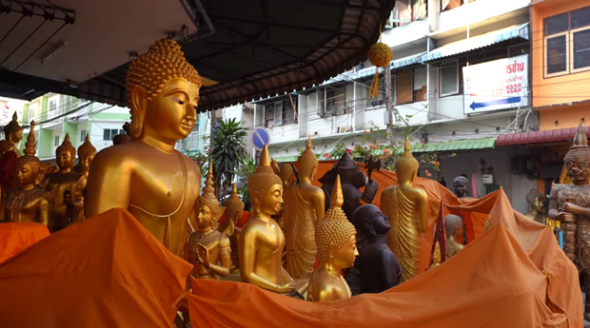 His third day in Bangkok finds him checking out New Siam 1 Guest House overlooking the Chao Praya River.  A visit via tuk-tuk to Wat Intharawihan and its 'big Buddha' follows, then a ferry ride to Wat Arun and a look around its stunning temple and grounds.
Chinatown was also on the three guys' itinerary, primarily to grab some food and take some cool photographs.
That culminated in renting a street food seller's stool for 20 baht, so they could use it as a tripod, and paying a tuk-tuk driver 100 baht to have photos of themselves taken standing on the front of his tuk-tuk.
Probably the easiest 100 baht that man had made all day.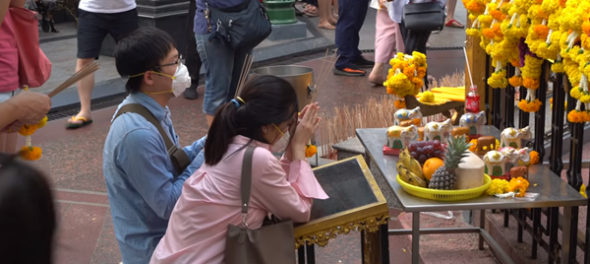 MBK (Mahboonkrong shopping mall) was a must visit. After all, even for an avowed minimalist like Kraig, you still have to see one of the world's biggest centers for counterfeit products.
Adams' final day of his three days in Bangkok ended with he and his friends at Red Sky Bar.
All of this is interspersed with some truly gorgeous shots of random things he sees around Asia's most fascinating city.
Watch Kraig Adams' video of 72 hours in Bangkok below. It is an excellent overview of just some of the many things you can see during three days in this incredible city, and will definitely get you all excited for your first or next trip.