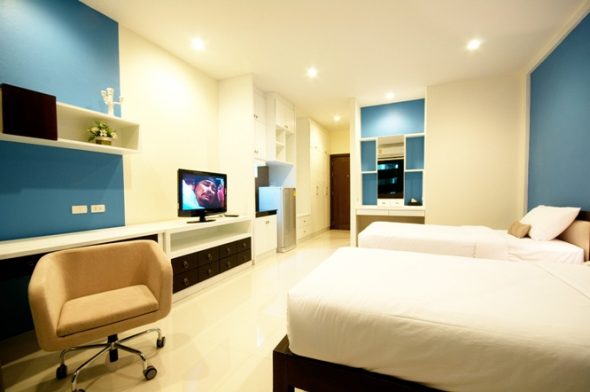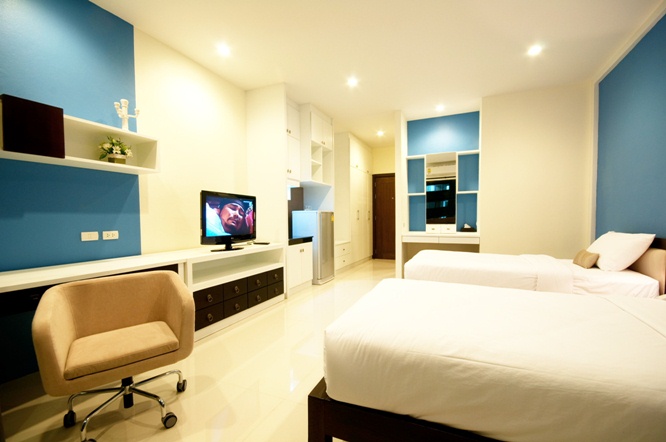 Chiang Mai in northern Thailand is the capital city of Chiang Mai Province and the country's second largest city.
Hugely popular with tourists, Chiang Mia is home to thousands of places to stay, but it's the city's boutique hotels that offer the best value for money. Often family-owned, they're stylish, luxurious and, in many cases, quite exotic. In fact, Chiang Mai has some of the top boutique hotels in Asia and these are three of the best.
Lanna Mantra Hotel – Lanna was the name of the old Kingdom of Northern Thailand that existed 500 years before the present day modern Thailand. 'Lanna', in Thai, means 'Kingdom of a Million Rice Fields' and that's still how some of Chiang Mai looks today. Lanna Mantra Hotel, a Chiang Mai boutique hotel, is located 15 minutes outside the city, overlooking some of these rice fields as well as next to the famous Mae Ping River and, boy, is it beautiful out here.
The Lanna Mantra Hotel's guest rooms are decorated in traditional northern Thai style, with a choice of three styles of room – River View, River and Pool View, or River and Pond View, and all are equally stunning. Every room has spacious bathrooms, satellite TV, bathrobe and slippers, and room rate includes an excellent breakfast. With a starting rate around $60 a night, you can't beat this inexpensive boutique hotel.
The hotel's infinity pool next to the Mae Ping River is lovely, the river bar is a pleasant place to enjoy a drink and the hotel staff is lovely. If you want a relaxing vacation away, the Lanna Mantra Hotel will provide it and some. For photos of this beautiful boutique hotel, peruse their website.
Bann Tazala – I haven't actually stayed at the Bann Tazala but did stay at a hotel down the street and not only ate at their stunning restaurant one night but also checked out several of the guest rooms for future stays. Let me tell you, they're gorgeous. In fact, everything about the Bann Tazala is superb.
Absolutely Asian in every detail, Bann Tazala is a small boutique hotel with just eight guest rooms. But, as rooms are large, the hotel feels like it should be a lot bigger. Each room has en suite bath, satellite TV, tea and coffee making facilities and more. The hotel's restaurant serves French cuisine and is so popular, if you plan on eating anything but breakfast, you need to make sure you make a reservation.
There's pick up service available at the airport, a small library at the hotel with books and magazines to borrow, a very small but lovely swimming pool and you can even get Thai massage in your room.
The best way to stay at Bann Tazala is to book one of their multi-night packages, as they're excellent value for money. For more information, their website is stunning.
Empire Hotel – Just about my favorite hotel in Thailand, let alone Chiang Mai, is the Empire Hotel, a large boutique hotel just off the trendy Nimmanhemin Road. Surrounded by boutiques, cafes, restaurants and art galleries, the area itself is the best in Chiang Mai and the hotel can't be beat either. In fact, I now won't stay anywhere else in Chiang Mai.
Rooms are large, with flat screen TVs with cable, spacious marble bathrooms, refrigerator, tea and coffee making facilities, free wi-fi and in-room safe. The room rate includes breakfast, which is served in the cute cafe downstairs (either indoors or on the outdoor patio), with a choice of Thai, Asian or Western breakfast. The cafe also serves other meals throughout the day, which are reasonable in price and delicious.
The Empire Hotel is quiet, the staff is friendly and helpful and it's just ten minutes by songtaew (public van) to most of the top sites in Chiang Mai.
Room rates begin at $35 a night; dirt cheap for the quality of accommodation and the superb location. Empire Hotel's website is here.
More Information: