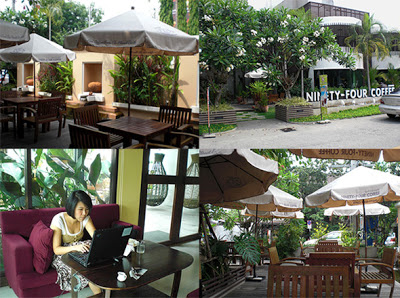 One of the best places for independent coffee shops is Chiang Mai, Thailand. With a few hundred coffee shops located all over the city, and most of them independently-owned cafes, Chiang Mai has some of the prettiest and best coffee shops in Thailand.
If you are planning on visiting Chiang Mai and love a good latte or an espresso, you have to visit these amazing cafes.
Ninety Four Coffee, Chiang Mai – Ninety Four Coffee in Chiang Mai is just off Nimmanhemin Road, a trendy restaurant and art gallery area of Chiang Mai.
Ninety Four Coffee was literally one of the prettiest coffee shops I'd ever been to, with a lovely garden, beautiful places to sit, a large open and airy downstairs indoor section and a huge area upstairs perfect for studying or relaxing.
Ninety Four Coffee serves awesome lattes, green teas, iced coffees and fruit juices. They also make excellent sandwiches and salads and serve delicious cakes, cheesecakes, pastries and cookies.
With prices cheaper than Starbucks, great food and a free hour internet for every purchase you make, you can't beat Ninety Four Coffee – and it is so beautiful! Ninety Four Coffee is a chain, with several branches in Chiang Mai, as well as Bangkok and other Thai cities, but by just how pretty it is and how beautifully designed, you certainly would not think so.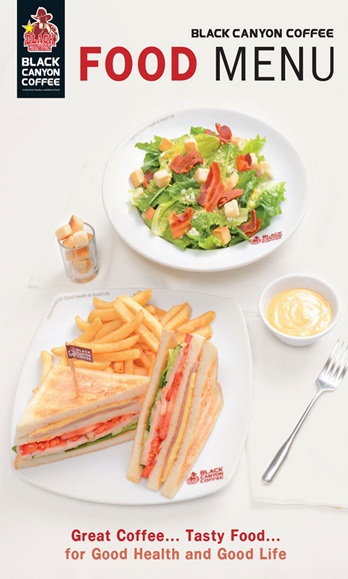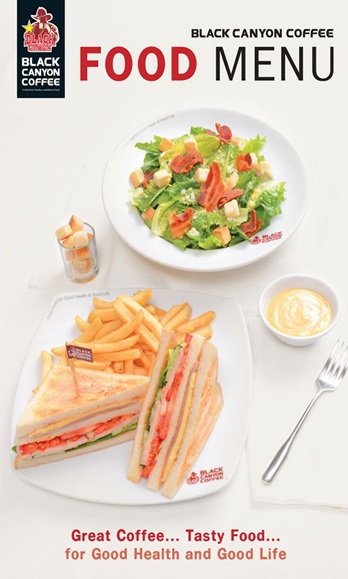 Black Canyon Coffee – Another Thai coffee shop chain, but one of the best, Black Canyon Coffee has a few branches. We tried one on Nimmanhemin Road, which had a pretty large indoor area as well as a few tables on a small deck outside.
Black Canyon Coffee serves all the usual coffee and tea drinks – lattes, espressos, iced mochas, and green tea frappes – as well as excellent fruit juices and fruit juice shakes and smoothies.
The nice thing about Black Canyon Coffee though, is they are also a full-service restaurant with inexpensive but delicious Thai and western food – som tam, fried chicken and french fries, spaghetti and noodles – it's good and, at less than $2 per dish, cheap too. Black Canyon Coffee has several locations in Chiang Mai, as well as others all over Thailand.
Wawee Coffee Shop – There are several Wawee Coffee Shops in Chiang Mai, but the one not to be missed is the branch next to the Four Seasons Hotel. This coffee shop is actually a twenty minute drive outside Chiang Mai center, but so worth it.
When we arrived, we couldn't get over the beauty of the grounds, the views over the rice fields, the incredible interior in a traditional Thai house, with hardwood floors and simply gorgeous decoration and, of course, the small art gallery and gift shop next door.
Quite possibly the loveliest coffee shop I have ever seen, we stayed for over two hours as it was so nice to sit and relax and just hear birdsong and the breeze. Excellent lattes and cake too.
Love at First Bite – The most famous coffee shop in Chiang Mai, at least for the locals, Love at First Bite is popular not only for its coffee but also for its incredible cakes, cheesecakes, and pastries. The Thai couple who owned it lived in the US for almost 30 years and came home with thousands of American recipes.
The cakes are truly to die for. In fact, my Thai ex-boss who loves coffee shops and good coffee swears this is the best one he's ever been to.
Don't miss The Grasshopper Pie, one of the numerous styles of cheesecake or the carrot cake – easily the best in Thailand.