Where can you buy a SIM card in Bangkok if you are a tourist in 2017-2018?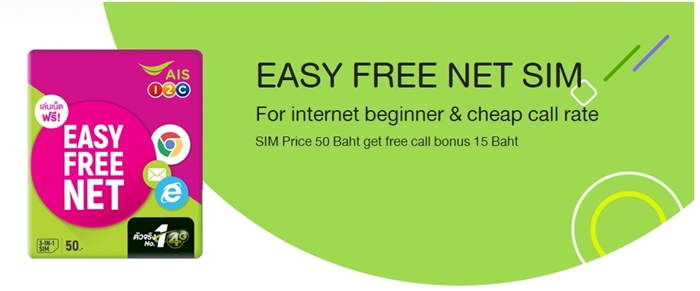 Where can you buy a SIM card in Bangkok if you are a tourist in 2017-2018?
Will you be traveling to Bangkok, Thailand, bringing your mobile phone and need to know where you can buy a SIM card in Bangkok as a tourist?
Well, you'll be happy to know it is one of the easiest and cheapest things you can do, and it literally takes five minutes.
What do you need to have with you?
Your mobile phone, money and your passport, as Thailand now has mandatory registration for all mobile phones. Cost-wise a SIM card is usually just 50 baht or approximately $1.40.
You will also need money for a top-up card, as the SIM card only gives you a few minutes of call time. You can get these in 100, 200, 300, 500 baht denominations etc.
As they are sold at all shopping malls and 7-Elevens and many other locations, however, buy one for just a couple of hundred baht as you can buy another one to add more minutes later if you need to.
Where can you buy a SIM card in Bangkok as a tourist?
Basically, you have three choices.
1. At the airport — you can pick up a SIM card at Suvarnabhumi or Don Mueang airports when you arrive in the country. Just look for a DTAC, AIS or True company booth and they will set you up in just a couple of minutes. The packages offered here, though, are quite a bit more expensive. So, if you want a cheaper one, wait until you get to one of the following two places.
2. At a shopping mall — Every shopping mall in Thailand has several phone shops, and some have many. Find the closest one and get your SIM card and top-up card there. If you have problems knowing where to put the card in your phone, the person who serves you will even do that for you for free.
3. At a 7-Eleven— Bangkok has thousands of 7-Elevens all over the city, sometimes several on one block, and all of them sell SIM cards and top-up cards.
Related: Where to buy a cheap mobile phone in Bangkok
Which SIM card package should you get?
Every Thai phone company has a Tourist Package, which gives you a SIM and a few minutes on it before you have to buy a top up card to pay for more minutes. These are great if you are just in Bangkok for a few days, and don't need to make many phone calls, but are quite a bit more expensive than other basic packages with a typical 50 baht SIM card costing 199 baht or 299 baht with these plans.
That's why, if you will be in the city longer or make a lot of calls, there are better packages available. Ask the person behind the counter as they are usually very good at giving you the cheapest option for your needs.