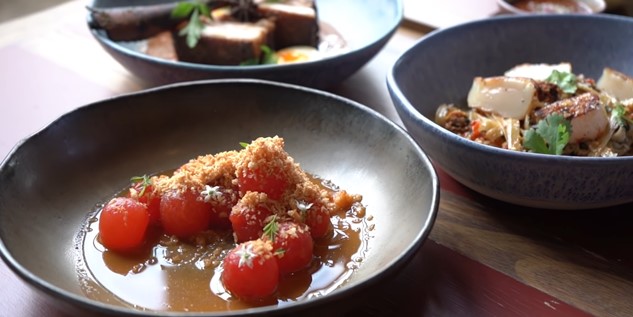 With the reopening of Phuket, aka the Phuket Sandbox, currently set for July 1st, it is still not expected many international tourists will travel to the Thai island this summer.
This is due to the extreme restrictions any foreign tourist will have to follow in order to spend up to 14 days on Phuket, before being allowed to travel to other areas of the south east Asian country.
That being said, for tourists that will travel to Phuket in July, 2021 and beyond, will enough restaurants be open to make your vacation interesting? Where should you eat if there are?
What to do in Phuket in July, 2021 and beyond
While all bars and entertainment venues in Phuket will be closed for at least the beginning of the reopening of Phuket, and many restaurants on the island have closed permanently due to Covid restrictions and the lack of foreign tourists, there are still a large number of excellent restaurants and cafes to enjoy.
Enough to keep a tourist who does not expect the usual bustling Phuket busy. Especially if you like mellow, quiet places that are a wonderful place to relax.
For the best idea of  where to eat in Phuket in July, 2021 and beyond, Thai singer/songwriter, traveler and YouTuber Art Thomya has put together an excellent video in collaboration with the Tourism Authority of Thailand.
A video that will show you just a handful of the many restaurants in Phuket that will still be open in July, 2021 onwards.
Where to eat in Phuket in July, 2021 and beyond?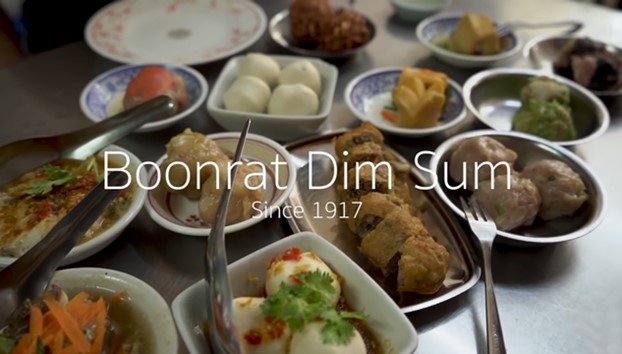 Boonrat Dim Sum
Art recommends having a traditional Thai Chinese breakfast at Boonrat Dim Sum in Phuket Old Town. They specialize in dim sum, pork and other steamed buns, porridge, ribs, spring rolls, fried crab, fish balls and other delicious dishes, and offer a delicious way to start your day. All served in a traditional open-air Thai restaurant.
Be warned though, Boonrat Dim Sum is very popular, even during these strange times, so allow time to stand in a queue when you get there.
Check out the menu here.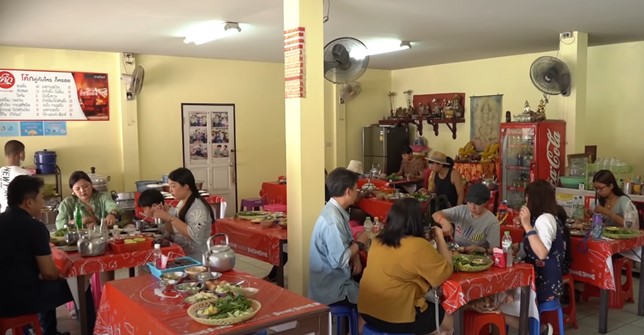 Kanom Jeen Pa Mai
Specializing in different kinds of Thai curries served on rice noodles, Kanom Jeen Pa Mai is a great breakfast or early spot if you enjoy curry. The Phuket restaurant is known for its coconut milk curries and its healthy veggie-laden side dishes. It also serves a dried fish side dish the locals love.
Kanom Jeen Pa Mai is also only an early dining spot as the restaurant stops serving at noon. Get there before 10am though, and the food will be fresh and in plentiful supply.
Read more about Kanom Jeen Pa Mai on Bangkok 101.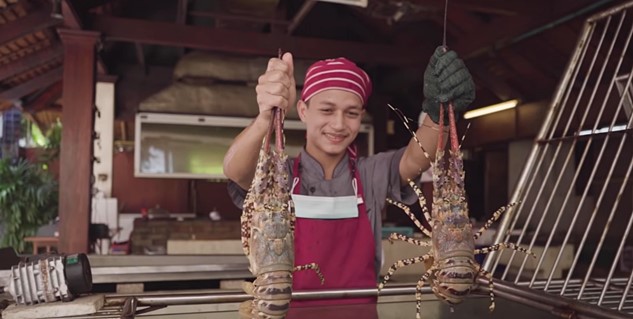 Kan Eang@Pier at Chalong Pier
This is one restaurant in Phuket I have eaten at myself, several times. And yes, I agree with Art — the location is wonderful and the food is superb.
While Kan Eang specializes in fresh fish and seafood, they also serve Japanese dishes, several western dishes and some very tasty desserts.  Their menu is huge, so there are options for just about everyone, and they also have a full drinks menu.
The restaurant is pricier than many other restaurants in the area, but you can't beat it for the superb fresh seafood, the location and the ambience.
Learn more about Kan Eang@Pier on their website, and download their entire menu (with the most beautiful photos) here.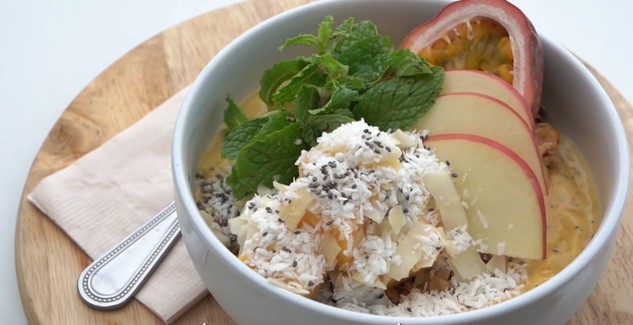 Rustic and Blue – By The Sea
If you're looking for a more rustic menu, salads, sandwiches, pancakes, a whole slew of healthy breakfast dishes, vegan food or smoothies, Rustic and Blue — By the Sea in Phuket is wonderful.
Again, another Phuket restaurant overlooking the ocean, but this one is open for breakfast, lunch and dinner. Prices are reasonable, portions are large and just about everything they serve is healthy.
Check out Rustic and Blue — By The Sea's enormous menu here, and I'll bet it is one of the first places you head to when you arrive in Phuket.
Other restaurants to eat at in Phuket in July, 2021 and beyond
Art Thomya also has several other restaurants in Phuket he recommends for anyone arriving on the island in July, 2021 or later.
These include Baan Ar-Jor (link), Palai Seafood (link), Project Artisan (see here) and several others. All of which offer excellent food in cool locations.
Check out Art Thomya's video on where to eat in Phuket in 2021 and on, featuring all these Phuket restaurants, below.
And, of course, subscribe to Art's YouTube channel as he has a huge number of excellent videos about where to go and what to do in places all over Thailand.