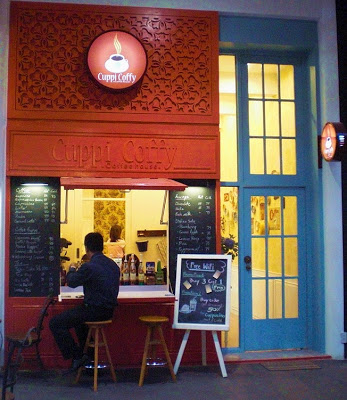 Most photographers know, if you want incredible photographs, visit Bangkok, Thailand. Known for its unique architecture, exotic locations and vibrant colors, Bangkok is a photographer's dream.
If you want to take some of the best photographs possible in Bangkok though, there are some places you just can't miss and these are the best.

The Grand Palace and Wat Phra Kaew – One of the most incredible pieces of architecture in the world, the Grand Palace and Wat Phra Kaew offer the photographer stunning buildings, beautiful mosaics, enormous stone statues, beautiful gardens and, of course, the famous Emerald Buddha.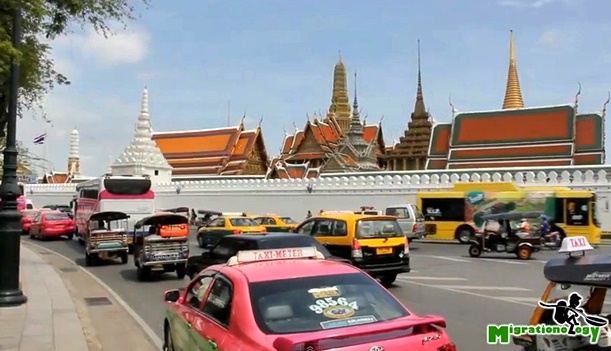 Here you will get amazing photographs of the most sacred Buddhist temple in Thailand, of locals deep in prayer and golden chedis against a deep blue sky. Take the boat on the Chao Praya River to Tha Chang pier and walk the few meters till you see the high white walls of the temple and palace.
The Chao Praya River – If you want photographs of the real Bangkok, you must take a boat up the Chao Praya River. For less than 25 cents a ride, you'll see stunning riverside temples, kids bathing in the river, monks waiting on piers for the next express boat, and traditional Thai houses up on stilts to keep above the river waters' flooding.
Have your camera at the ready for the enormous barges coming down from China loaded with products, snapshots of the world-famous Oriental Hotel and the long-tailed boats carrying passengers from one side of the river to the other. The Chao Praya is the lifeblood of Bangkok and its people still traverse it today as they did 200 years ago. Take the sky train to Saphan Taksin station and hop on a boat from the pier here.

Chatuchak Weekend Market – The largest outdoor market in south east Asia, Chatuchak Weekend Market has more than 15,000 stalls selling everything you'll ever find in Thailand. One of the best places to take photographs in Bangkok, here you'll get incredible shots of traditional Thai food sold at the hundreds of street food stalls, street performers doing mimes, playing traditional Thai instruments or dancing traditional Thai dances. (article continues below…)
Tips for How to Survive Chatuchak Market in Bangkok, Thailand
Photograph the sellers, many on the far side of 60, with the fascinating lined faces to show for it. Take pictures of the rows and rows of Buddha statues for sale to both tourists and devout Buddhists. And don't miss the animal section of the market where you'll find puppies and rabbits alongside exotic lizards and rare snakes. To get to Chatuchak, take the skytrain (BTS) to Mo Chit station and follow the crowds.
Chinatown (Yaowarat) – Chinatown, or Yaowarat as the Thais call it, is full of tiny lanes chock-a-block with little shops, tuk-tuks ferrying passengers on the busy streets, street food stalls stuffed with customers eating the best Chinese food in the world, and traditional Chinese medicine shops side by side with gold shops and old Chinese temples.
Don't miss taking photographs of the monks in their saffron robes bartering for the latest cell phone. Take an underground train to Hua Lamphong station and then a motorcycle taxi or taxi the last couple of kilometers.
The Floating Market (Damnoen Saduak) – Nothing more than a tourist trap after 9am, Damnoen Saduak offers authentic Thai floating market scenes at 5am when it first opens. It's a gorgeous place to get the perfect photograph then. Take incredibly beautiful photos of sellers serving bowls of steaming noodles from old wooden boats, boats piled high with vibrantly colored flowers, boat sellers with mounds of traditional Thai hats and piles of exotic Thai fruit and vegetables.
Take a taxi to Damnoen Saduak, but make sure you leave before 9am when the boatloads of tourists start arriving.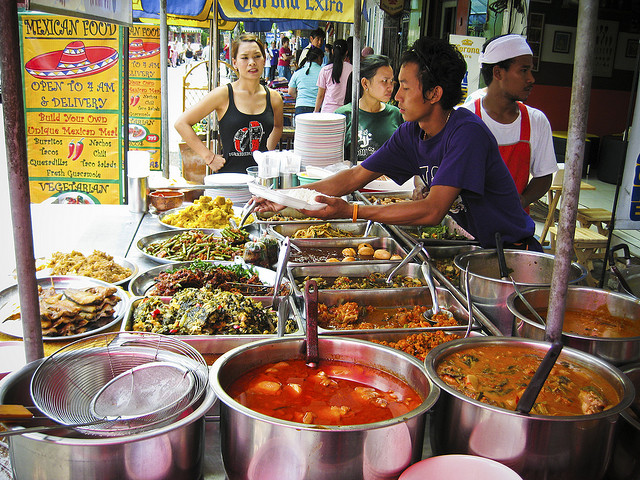 Street Food Stalls – Another place to take the best photographs in Bangkok is at one of the thousands of street food stalls. Here you will get fabulous photos of bowls of traditional Thai noodles, food of every conceivable kind served on sticks, sellers flipping pancakes or stuffing sweet fillings into traditional Thai kanom (desserts).
You will even find stalls piled high with fried grasshoppers and bamboo worms. The sellers don't mind you taking photos either. In fact, they'll probably give you a stunning smile while you're doing so. Street food stalls are on every street in Bangkok. Don't forget to eat something while you're taking photos too.
Coffee Shops – Bangkok has some of the world's most stylish coffee shops – both traditional Thai design and European, you can get some amazing photos at just about all of Bangkok's coffee houses and cafes.
Bangkok is one of the top places in the world for photographers to travel to. The sights, the sounds and the smells can be captured in pictures by a good photographer and, as the city is constantly changing, every time you come you'll find something unique and unusual to photograph.