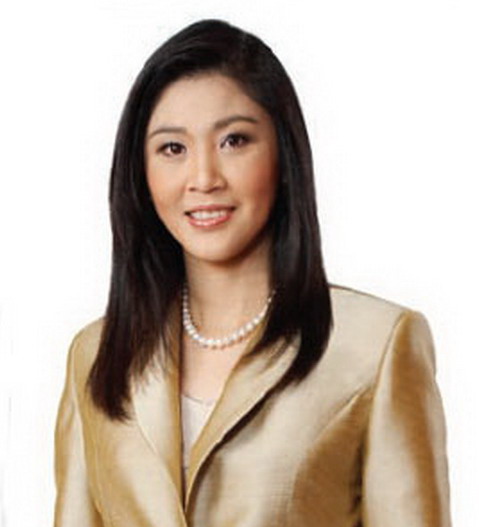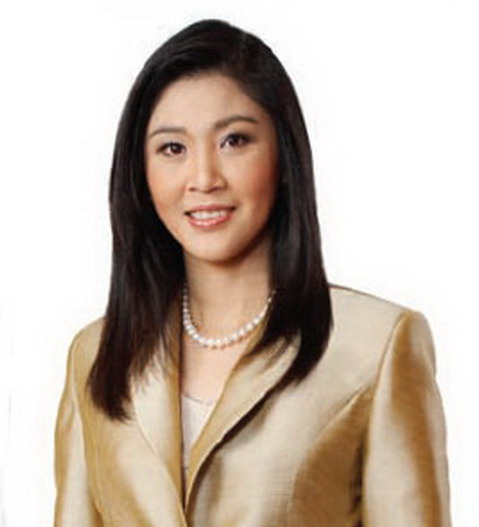 Yingluck Shinawatra is having a good week and, looking at the number of people who've come to Tasty Thailand by searching for "Yingluck Shinawatra", people are fascinated by her. That's why, today, when Yingluck is confirmed as Pheu Thai's prime ministerial candidate and she makes her first public appearance, she's likely to become even more popular.
As Thaksin Shinawatra's youngest sister, (he's the former prime minister of Thailand, now living in exile overseas after a military coup ousted him in 2006) Yingluck spent many years as General Manager of AIS, a communications company formerly owned by her brother.  Forty-three year old Yingluck is currently married to Anusorn Amornchat, Managing Director of Mlink Asia Corporation Co., Ltd and together they have one son.
Abhisit Vejjajiva, Thailand's current prime minister,  must be a little intimidated by Yingluck too, as he's quickly gone on the defensive challenging her to a debate. But, Yingluck was educated overseas just like Abhisit  (Abhisit at Oxford University in the UK and Yingluck at Kentucky State University in the US), and as Abhisit has already proven himself to not have gained much benefit from his Oxford education (how can you graduate from Oxford University and still be this clueless?), my money would be on Yingluck to win that one.
After Pheu Thai's endorsement of Yingluck for PM today, later in the day she'll make an appearance at the Sheraton Grand Hotel in Bangkok to outline her political ideas. And, of course, if she wins the general election, Yingluck will become Thailand's first female prime minister.
If you're in Thailand, be sure to watch Thai news today. Yingluck Shinawatra will be the headline story and, if she's as smart as her brother, may continue to be so until July's general election. TV news reports should start around 1pm Thai time.