OPINION
Thai AirAsia furloughing 75% of its staff for at least four months if not longer
When it comes to the worst job to have in 2020-2021, few could be worse than being an airline pilot or a flight attendant. At least when it comes to job stability.
With panicked governments all around the world closing down borders or restricting air travel due to Covid-19, many airlines are now struggling to survive.
Thailand, of course, is not only no different, in many respects Thai airline staff have it worse than just about anyone.
That is because the Thai government of Prayut Chan-o-cha shut down Thailand's borders to almost all international travelers last March. Ten months later and, for all intents and purposes, they are still closed.
That means the expected 40 million international visitors in 2020 could not travel to Thailand. Nor could a large percentage of them take domestic flights.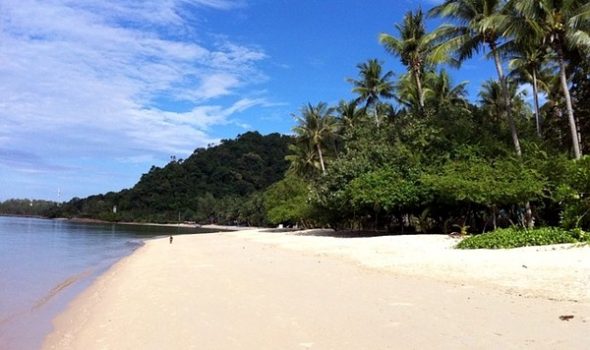 A catastrophic 2020 and early 2021 for Thai AirAsia
This has now become catastrophic for airlines in Thailand like Thai AirAsia. Most of whom are currently bordering on bankruptcy and possible closure if the situation does not change soon.
So much so, Thai AirAsia announced yesterday 75 percent of Thai AirAsia staff is now being 'furloughed' for at least the next four months.
In other words, most of Thai AirAsia employees will not have a job starting in February. Neither will they be paid any income at all from then onwards.
According to Thai AirAsia executive chairman of Asia Aviation Plc (AAV) Tassapon Bijleveld, this is due to provincial lockdowns around Thailand making it impossible for many to travel.
Related: Bankruptcy possible for Malaysia's AirAsia?
Lockdowns due to Covid-19 now emerging in Thailand, ten months after it began its spread elsewhere and in spite of the government's total ban on all international travelers.
Thai AirAsia has not released the actual number of people who will now be without a job or an income till at least May. However, the Bangkok Post is reporting the latest figures available for the airline's employees was reported in 2019 at 5,974.
That then would mean a possible 4,480 people will now be without a job beginning next month.
Some, of course, will have savings. Others may struggle to pay rent, buy food or buy other basic necessities. Even others will begin looking for other jobs to replace the income from Thai AirAsia.
That may also mean when, or more likely if, the 75 percent of Thai AirAsia staff furloughed is called back to work, some will have already moved on to other jobs and are not likely to return.
In the long run, that could leave Thai AirAsia with a staffing shortage.
Although, with Thailand's economy as bad as it is, with panicked governments around the world still restricting international travel and with Thailand's border closures likely to continue through a large part of 2021, the airline may not need a full contingent of staff until 2022 or beyond.
Khun Tassapon also stated there has been little or no help from the Thai government when it comes to saving Thailand's airways so, if the budget airline intends to survive this mess, it has little option but to do it alone.
Unfortunately, furloughing 75% of Thai AirAsia staff is nothing more than a desperate measure to stem the massive cash burn the airline must be going through.
In other words, it is quite possible layoffs of some or many of these staff will begin hitting soon.
An absolute shame, as Thai AirAsia has been an excellent and very affordable airline for many years. It definitely does not deserve this.