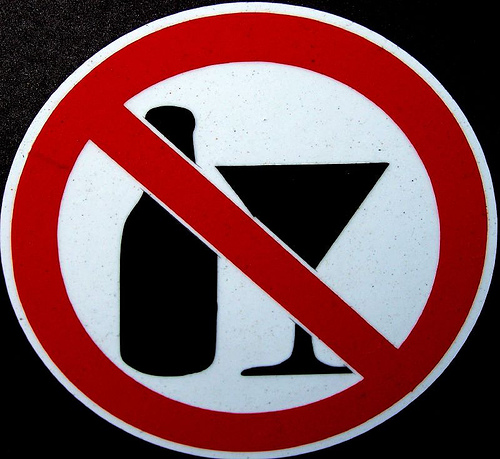 Tourists planning on visiting Phuket via the Phuket Sandbox in August will be upset to hear alcohol is banned in Phuket restaurants. Again.
The latest banning of alcohol in Phuket restaurants is due to a new order from Phuket Governor Narong Woonciew that prevents alcohol being served or consumed in any restaurant on the Thai island until at least August 16th.
The ban is likely to be extended until at least the end of August as Covid-19 cases rise, and authorities seem to have few ideas to stop them.
Parties being held at public places are also being banned for the next two weeks.
Phuket is now an 'orange zone' area
In addition to the new alcohol restrictions on Phuket, the island has now been moved from being a so-called 'yellow zone' to an 'orange zone'.
This increases the number of restrictions that will be implemented. These currently are:
Public gatherings are restricted to 50 people (there is no science to prove a gathering of 50 people is less likely to cause more Covid infections than a gathering of 100 or 300 people, but the psuedo-science most of the world has been operating under during the last 17 months begs to differ).
Restaurants are still allowed to provide dine-in services, but alcohol cannot be served with any meals. (Thailand is one of the few countries that has banned alcohol due to fear over Covid infections, with little justification as to why or evidence that it has helped stop the spread of Covid).
All entertainment venues are mandated closed.
Public swimming pools are closed, although hotel swimming pools are allowed to stay open at the current time.
The number of people in markets must be limited and a distance of 4 meters per person must be mandated.
All pubs, bars and nightclubs must remain closed.
Convenience stores must close at 11pm and remain closed until 4pm (how this affects the spread of Covid-19 has not been explained)
Buses and train companies are also either providing extremely limited trips, or have shut down completely.
Now, while the Phuket Sandbox is still operating, with the latest news of alcohol now banned in Phuket restaurants, it is looking less appealing to most international tourists by the day.
Especially as, when their initial 14-day stay on Phuket has come to an end, travel to islands like Koh Samui, Koh Tao and Koh Phi Phi has now been banned as well.