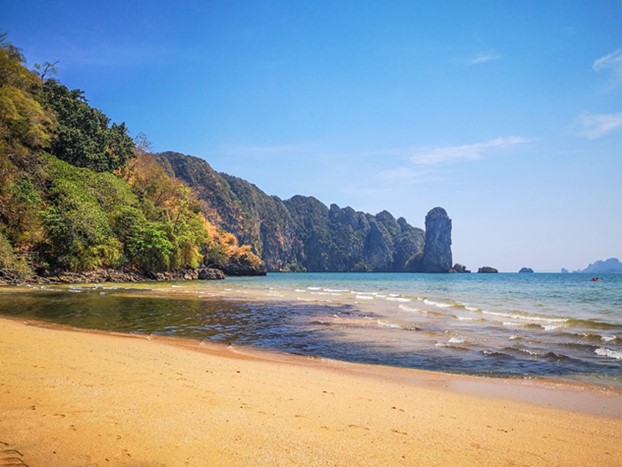 Just over a month ago, most commenters on Thailand-focused social media warned would-be international tourists planning on visiting the country via the Phuket Sandbox they needed their heads examining.
After all, anyone with more than a modicum of common sense could see the Phuket Sandbox was doomed before it even started.
Plus, with the threat of being forced into a Thai hospital for 14 days if testing positive for Covid, or being stuck on Phuket indefinitely should the Sandbox be shut down, the general consenus was avoid Phuket like the plague until Thailand properly opens up to every international visitor in 2022 or beyond.
Now, just a month later, and the worst is happening.
As of today, August 3rd, Phuket will be shut down to everyone except a small handful of international tourists.
Domestic travelers by plane, car, boat or train will be banned from entry for the foreseeable future, with the only ones allowed to enter being those involved in medical supply distribution or who are transporting essential supplies.
The problem for international tourists still planning on flying to Phuket, however, is most of the island is shut down.
That means few restaurants, cafes, or shops are open, entertainment venues, bars and clubs are closed, and there is little else to do on the Thai island other than wander empty beaches or ghost town streets.
This past weekend, Phang Nga governor Jamroen Thippayaphongthada also announced the planned '7+7 Island Hopping' extension to the Phuket Sandbox has been put on hold.
For those planning on seven days in Phuket and then seven days on another Thai island, sadly they are now stuck on Phuket for the entirety of their holiday.
The islands that were supposed to be in the '7+7 Island Hopping' scheme are Koh Samui, Koh Pha Ngan and Koh Tao in Surat Thani province, Koh Phi Phi, andKoh Ngai in Krabi province, and Khao Lak, Koh Yao Noi and Koh Yao Yai in Phang Nga province.
International visitors to any of those islands are now banned, and those locals counting on international tourist money to save their failing businesses are out of luck.
As for whether the Phuket Sandbox itself will end, things do not look good with Covid-19 cases on Phuket rising and lockdowns now implemented in 36 Thai provinces.
In other words, should authorities announce the Phuket Sandbox has closed, few of the same Thailand-forum based foreigners mentioned earlier would be remotely surprised.