Founded in Bangkok in 1995, not only is Apex Profound Beauty one of the top health and beauty institutes in the country, it is also frequented by Thai movie stars, singers and high-society Thais.
After only one appointment at Apex, I immediately saw why its reputation was so good. Ten years later, whenever I need any type of beauty treatment, Apex Profound Beauty is the only place I go.
What is Apex Profound Beauty? – A full-service health and beauty institute, or salon, Apex specializes in Botox, hair removal, skin rejuvenation, homeopathy, acne treatments, cellulite treatments, weight loss, fine wrinkle reduction and much more.
The salon started off with just one location at the upscale Emporium Mall in downtown Bangkok. Today, there are several Apex locations throughout Bangkok, where you can have all the aforementioned treatments along with lots of others.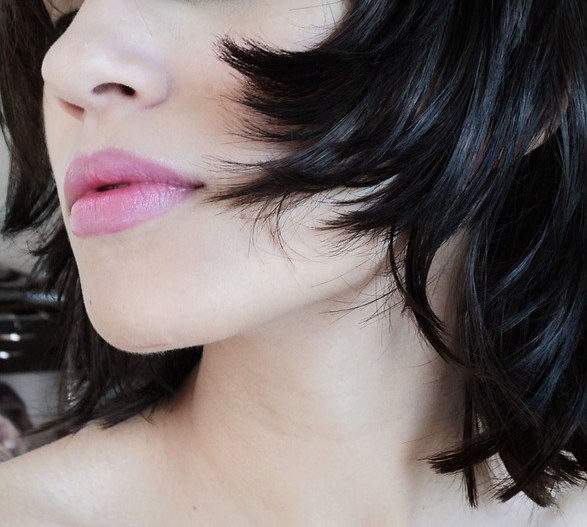 My Experience at Apex Profound Beauty – Before moving to Thailand, I lived in Beverly Hills for years. My beauty and health institute of choice was a typical Beverly Hills place, offering similar treatments to Apex but at a much higher price.
I'd stuck with them simply because I liked my technician but their service overall wasn't great. Long delays waiting for a quick hair removal treatment on my chin, fast service when I got in and then kicked out as fast as the laser had finished doing its job,with a bright red face and a slight rash on my chin.
In Beverly Hills, I never felt 'pampered' but presumed that was the norm for hair removals.
So, when I arrived for my first treatment at Apex Profound Beauty I expected more of the same. Much to my surprise there was no waiting.
Related: Do your have 24-hours in Bangkok? — Getting the best beauty treatments
Instead, I was ushered into a treatment room the moment I arrived. The technician arrived, she spoke beautiful English and, before we even started, she wiped my face with a sweet-smelling cloth, then applied a cooling gel that she told me would slightly numb my chin so I wouldn't even feel as much as a slight prick from the laser, once the hair removal started.
Once the gel had had a couple of minutes to work, she began to use the laser, gently pressing on my chin.
Less than 10 minutes later, the treatment was finished. But, whereas in Beverly Hills I would be being kicked out of the salon about now, at Apex my technician was applying more gel and some cooling ice, and telling me to relax for a few minutes until the redness from the treatment disappeared.
Fifteen minutes later, I was back out in the mall with the treatment over. No itchy rash, no bright red chin, just a very smooth area where I used to have some fine hair.
That was that.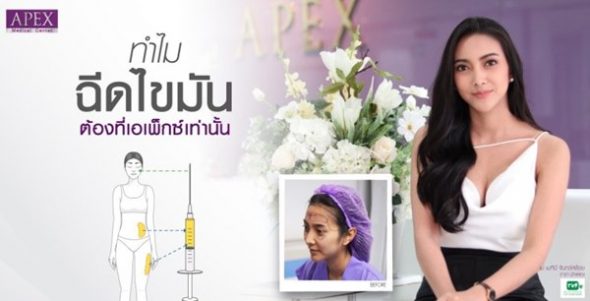 Other Treatments at Apex – Since my first visit, I have been back every six months for a quick hair removal treatment. I have also had a couple of Botox treatments on frown lines, as I hated how they deepened as I begun to get older.
Every visit I have had to Apex has been wonderful. Courteous, friendly and helpful staff, well-trained technicians who all speak English, no waiting and I am so pampered every time I go, I can hardly wait to go back.
Price-wise Apex Profound Beauty is slightly more expensive than some other Bangkok salons but they are the best of the best, so you have to expect it. However, they often have specials on particular treatments, which I have taken advantage of several times, with deals as good as 50% of the regular price of a Botox or hair removal session, or three treatments for the price of two.
Also, don't forget, what's 'higher-priced' in Bangkok is often low price in the US or Europe. My hair removal and Botox treatments still only cost me one third of what I was paying in Beverly Hills and the Beverly Hills salon I used to go to, surprisingly, was a cheap one.
Related: Best Thai beauty secrets — tips to make you as beautiful as a Thai woman
Apex also has an excellent reputation as a weight control clinic. A couple of Thai friends swear by them and, considering their constantly svelte figures, Apex' treatments must work well.
Another friend goes to Apex for Aqua Bright facial treatments (a treatment that brightens and lightens your skin) and her skin, after every visit, is gorgeous.
If you are looking for a top health and beauty institute in Bangkok, for any number of different types of treatment, I recommend trying Apex Profound Beauty before any other place. Just give them a call to make an appointment and be sure to ask for any introductory specials or monthly specials they may be running.
It is far cheaper than you may think.
You'll find Apex Profound Beauty at Emporium Mall, next to Phrom Phong sky train station on Sukhumvit Road in downtown Bangkok. Learn more at Apex Profound Beauty.